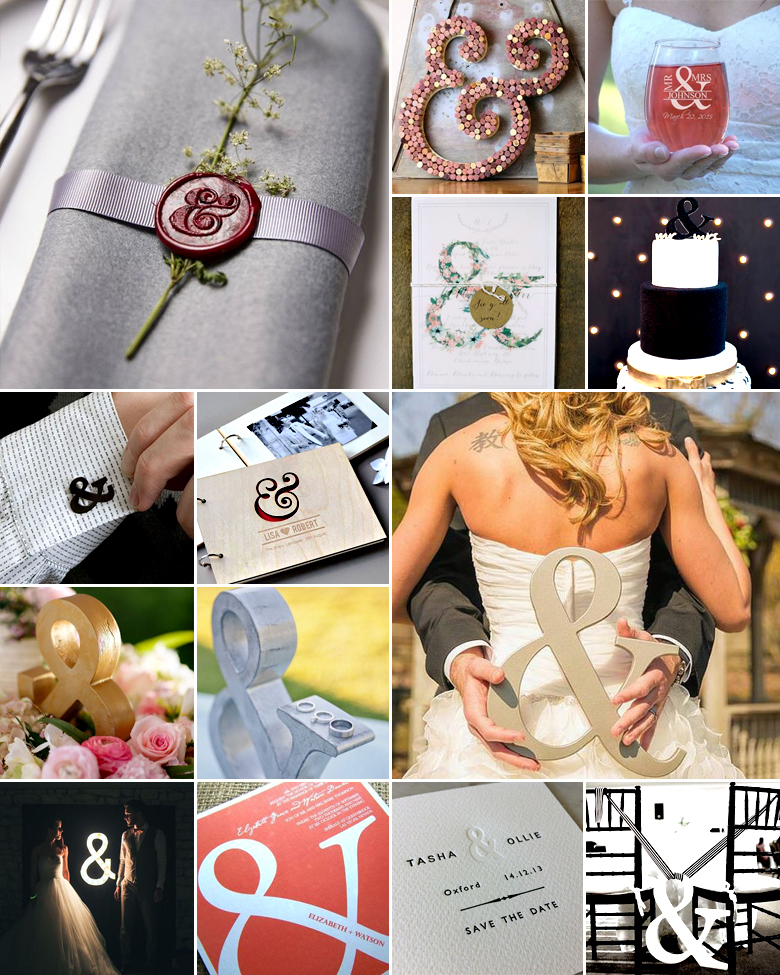 Love is what binds you together. However in the literal sense, it's the ampersand that really connects "you & I"! Use this symbol to great effect on your wedding day with these cute ideas:
At the reception, tie your chairs together with ribbon and an ampersand in the middle.
Stick a little ampersand sticker to the soles of your bridal shoes.
Scatter ampersand shaped glitter sequins down the middle of the guest tables.
Spoil the groom and the groomsmen with cute little ampersand cufflinks, or embroidered handkerchiefs.
Personalise your bridal ensemble with dainty ampersand inspired jewellery pieces.
Take a wooden lasercut ampersand along on your photo shoot to celebrate your union.
Make a large ampersand out of wood or cardboard, and place it in the photo booth for couples to pose with.
Use a large wooden ampersand as an alternative to a guestbook, and let guests write their words of wisdom all over it.
Personalise wine glasses with ampersand vinyl stickers.
Light up the dance floor with a giant ampersand light stencil of projection.
Place large Mr & Mrs wooden laser cutouts on the main table at the reception.
Original images and their credits available on Pinterest