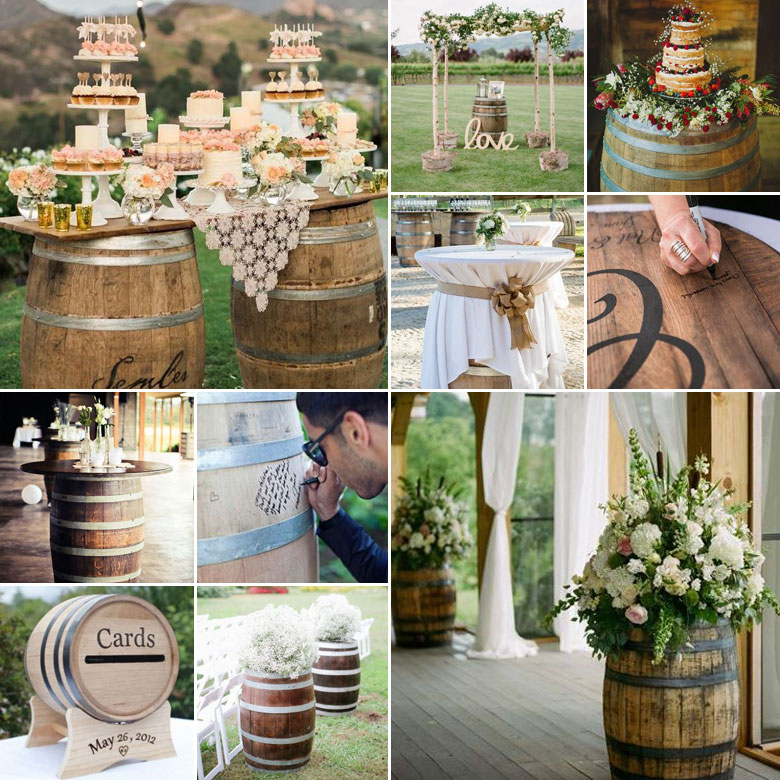 Wineland weddings are just something to behold! Whether you're hosting your wedding on a wine farm or looking to recreate the wine farm feel, wine barrels will undoubtedly play a major role in your wedding day décor.
Wine barrels have a quintessential charm about them that few other décor elements can live up to. Many wine farms actually rent out barrels, and you can also contact a few wedding hire companies to enquire about these wooden beauties.
Full barrels work exceptionally well as cocktail tables for guests to stand around. Then again, why not place them around the ceremony or reception venue with tall flower arrangements on top?
We also love the idea of lining up wine barrels to serve as a bar or candy buffet. If it makes life easier, you can use two barrels and place an old door over the top to create a table of sorts. One barrel can also be used as a wedding cake display, and decorated with flowers or fairy lights.
Half barrels, on the other hand, are just as handy and make excellent ice buckets for beers and soft drinks. Alternatively, fill it up with water and float candles and petals for an eye-catching décor display.
Original images and their credits available on Pinterest