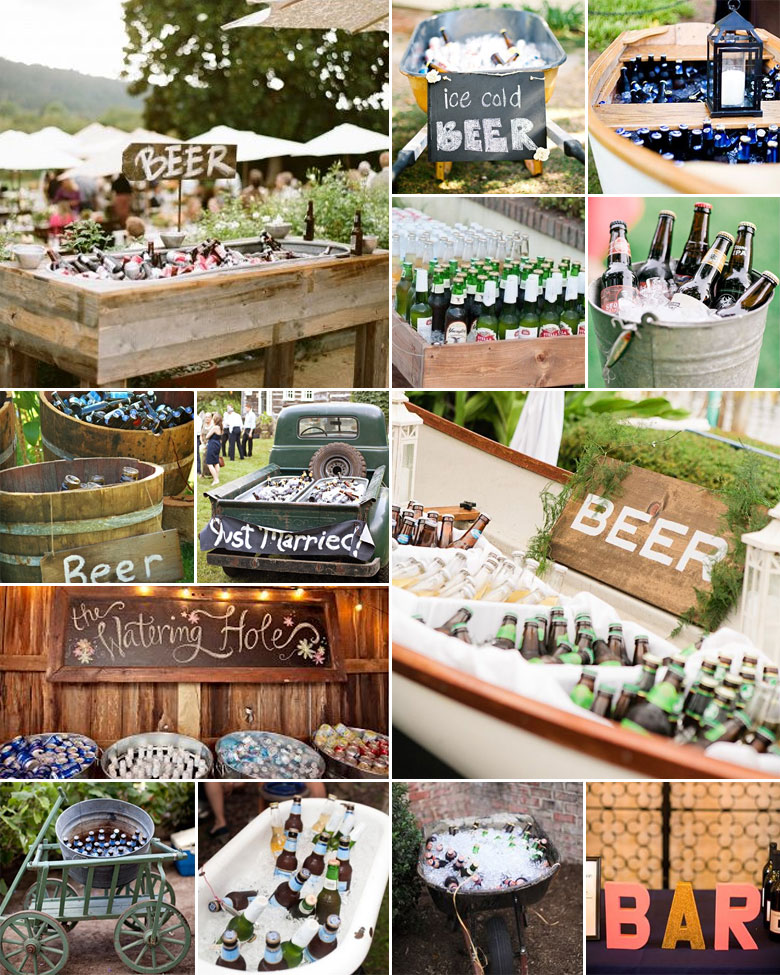 Your groom-to-be might not be all that phased about the table arrangements or even the guest list, as long as his favourite beer is somewhere to be found on the menu! Craft beers especially are all the rage at the moment and we see no reason why the trend will die down anytime soon.
With summer around the corner, you can bet your guests would love a finely crafted cold one to douse their thirst on your wedding day. So here are a couple of ideas for setting up a beer station that your guests will want to Instagram and tweet about:
Send out a beer checklist with your save-the-dates or wedding invites, asking guests to tick off their favourite craft beers for inclusion on the beer menu.
If you're not wine people, why not kick off the menu or cocktail party with a craft beer tasting? Paired with a selection of canapés and gourmet snacks, it becomes quite an experience!
For an outdoor festive affair, opt for an interesting rustic ice bucket like a wheelbarrow or wine barrel packed with ice and bottles.
Instead of beer by the bottle, order kegs of your favourite cold ones as these also add to the rustic chic charm of an outdoor or informal wedding.
Turn the back of a vintage pick-up truck into a beer station or if you're out on a farm, get an old wooden horse cart.
Have personalised beer labels designed and send guests home with bottles of your favourite craft beer.
Original images and their credits available on Pinterest