Brazen Bandanas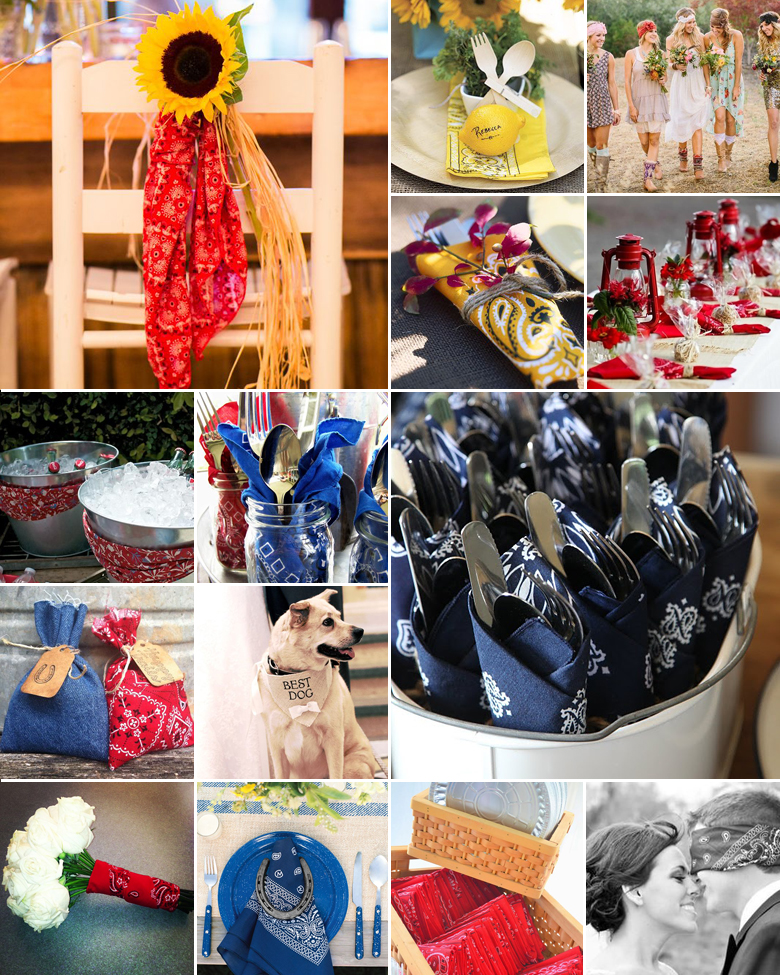 Oh, to be carefree and in love! Bandanas are very much a symbol of teenage love and summer romance – which makes it absolutely perfect for a light-hearted summer wedding. Here are a couple of ways to put a twist on the bandana and showcase it throughout the day:
Make bunting out of bandanas. In fact, using bandanas is probably one of the easiest ways to make bunting as it's simply a matter of folding over and stitching up.
Wrap each guest's knife and fork in a bright bandana or put the bandana to practical use as placemat.
Tie a bandana around the base of your and your bridesmaids' bouquets – to add colour but also to protect your hands.
Wrap bandanas around the floral vases, pot plant holders and ice buckets.
For a quirky twist, replace traditional napkins with bandanas on the guest tables.
Sew a number of bandanas together – side-by-side – to make table runners.
Opt for a rustic farmyard look and feel, and jazz up your groomsmen and bridesmaids' outfits with bandanas.
Wrap your guest favours in bandanas instead of giftwrap.
Blindfold your hubby to be and have the photographer snap a couple of pre-wedding shots where he hasn't yet seen you in your bridal gown.
Original images and their credits available on Pinterest