Bring on the Blackberries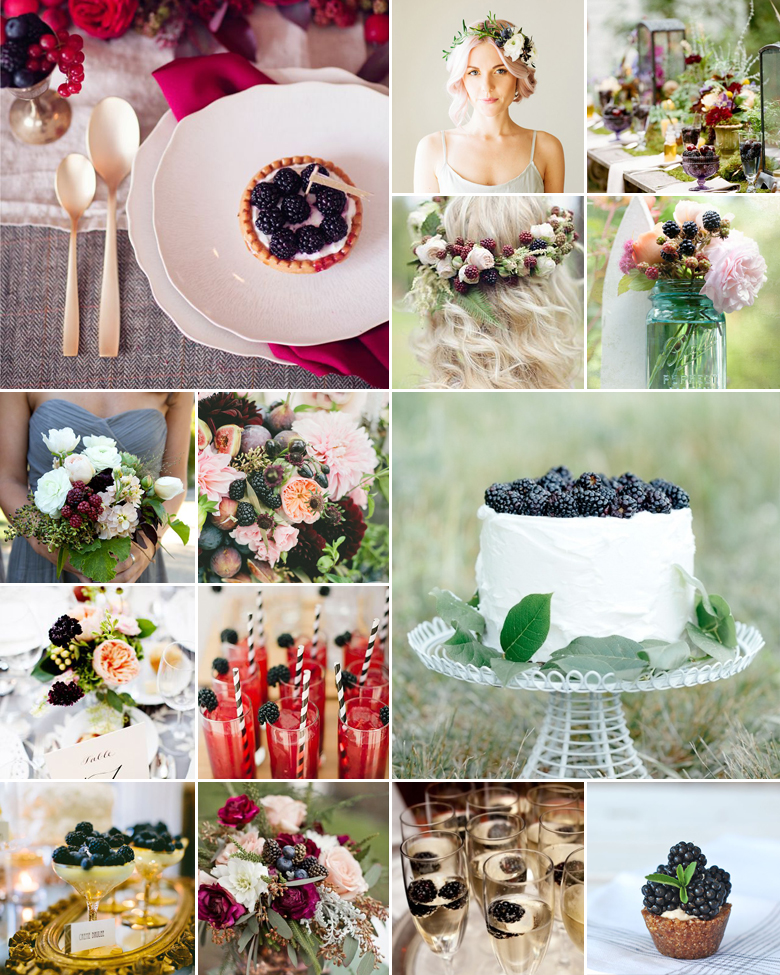 Berry season is right around the corner again!  These small "cluster" berries almost remind you of a mini bunch of grapes, and their lovely texture has inspired many patterns and décor designs. Here's how to incorporate your favourite berry into your favourite day:
Use the deep dark blackberry colour as your main colour, combined with the fresh green of the blackberry vine.
Garnish your welcome drinks and tall champagne flutes with blackberries.
For a striking centrepiece, fill tall vases with water, float candles on top and place blackberries at the bottom.
Spoil your guests with mini jars of blackberry jam and, if you're feeling generous, a small basket of freshly baked scones to enjoy after the wedding.
For a proper autumn harvest affair, thread blackberries onto string and hang it outside in the trees or over the heavily laden food tables.
Draw inspiration from the berry's "bubbly" look by opting for bubble paper and patterns for your stationery designs.
Serve a variety of berry delights like mince pies, cheesecake with blackberry coulis, berry jello shots and more.
Have your wedding photos taken in a veggie patch with blackberry vines curling around your feet.
Original images and their credits available on Pinterest