Coffee Cup Cosies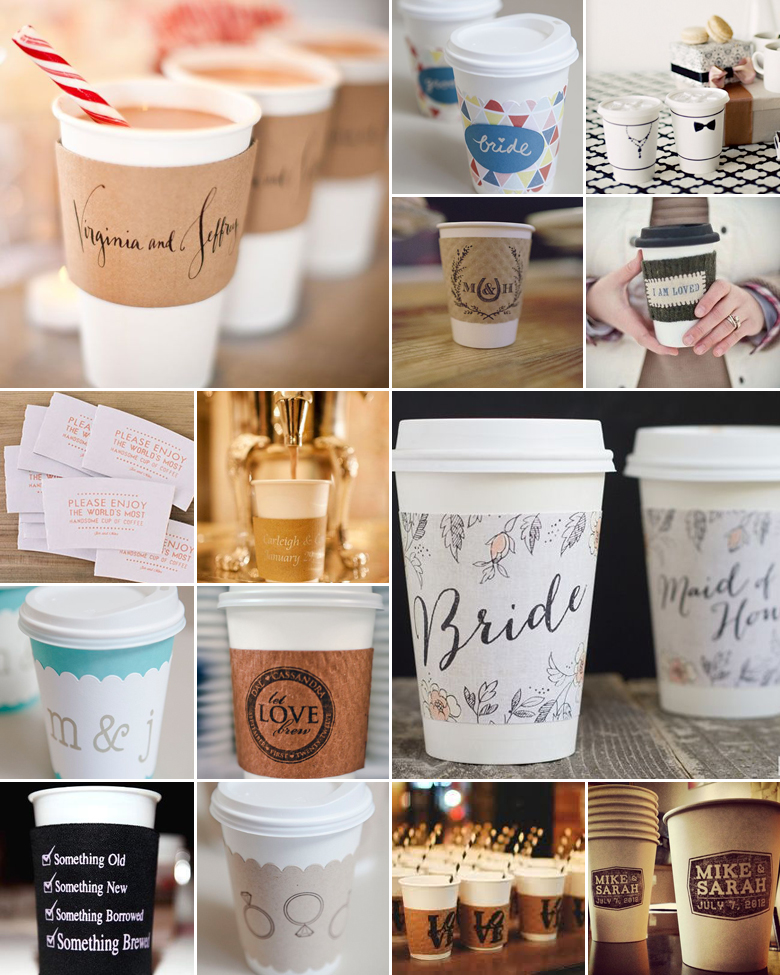 We're calling them coffee cosies, but really – these nifty sleeves can be used to prettify any type of paper cup. What's more, said paper cup can be used to hold anything from a steaming cup of freshly brewed coffee or rich hot chocolate to ice cold margarita or a selection of gummy sweets off the candy buffet.
But first, let's look at a couple of ways to personalise these sleeves creatively:
Have your names and wedding date printed on the sleeve, or a lovely quote or cute joke that acts as conversation starter.
Choose a type of paper that complements the feel of your wedding or, if it the occasion calls for it, consider using fabric instead.
Opt for laser cut sleeves that reveal a little bit of the cup's colour underneath.
If you have the budget for it, why not look into heat sensitive stickers that reveal a message when the cup is filled with hot coffee?
Fold a paper doily in half and wrap it around the paper cup – ideal for a vintage themed wedding.
Print a couple of fun questions on the outside of the sleeve and then the answers underneath.
Original images and their credits available on Pinterest