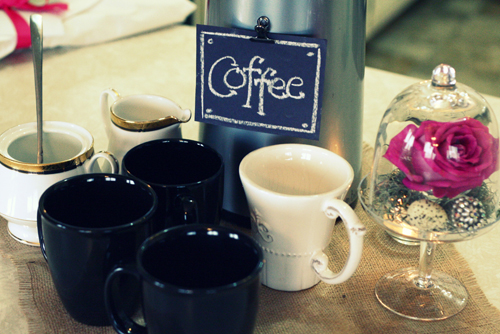 He was my cream, and I was his coffee –
And when you poured us together, it was something.
~Josephine Baker
Good coffee is one of life's very special luxuries. Fortunately, it is so accessible. It starts our day, rounds off our meals, shares in the joys of meeting with friends and family, and gives us much-needed time-outs in our busy schedules. Creating a wedding theme around this roasted bean is a novel way to show your appreciation and to invite those most special to you to share in your passion for the rich, caffeine goodness of coffee.
The advantage to choosing a coffee-themed wedding is that, in addition to referring to the delicious caffeine booster, 'coffee' is also a colour. Whether it refers to a rich, dark brown (as in black coffee) or a warm taupe (coffee with milk), these shades of brown are trendy and elegant.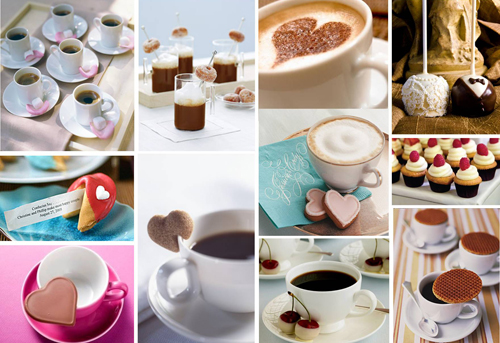 Implement your coffee wedding theme with these great ideas:
Send a small packet of roasted coffee beans to guests with your invitations to set the theme.
Alternatively, have your invitations printed to resemble the paper coasters that are usually placed beneath your coffee cup at a café. Stick these to brown paper bags filled with delicious filter coffee beans (ground or not) or just send them on their own.
Dress your bridesmaids in elegant coffee-coloured dresses.
An ivory- or cream-coloured wedding dress goes very well with the colour scheme. If you're feeling extra adventurous, don a coffee-coloured wedding dress and ditch the white altogether.
Source old-fashioned coffee grinders or use tiered arrangements of unique coffee- or espresso mugs as table centrepieces.
Great coffee should feature throughout your wedding event. Include iced coffee, regular filter coffee, cappuccinos, espressos, lattés and Vietnamese espresso (espresso with a generous amount of condensed milk) on your menu.
Set up a coffee bar in your venue so that guests can order the type of caffeine refreshment that they prefer.
Using your décor and furniture, create a coffee café look and feel to your venue.
Fun guest favours include espresso cups, bags of a unique coffee blend, plungers, a recipe for coffee cake or an IOU promising each guest a cup of warm, delicious coffee at your new home after the honeymoon.
Image Credits: