Add Bottled Sunshine To Your Special Day With Consol's Solar Jar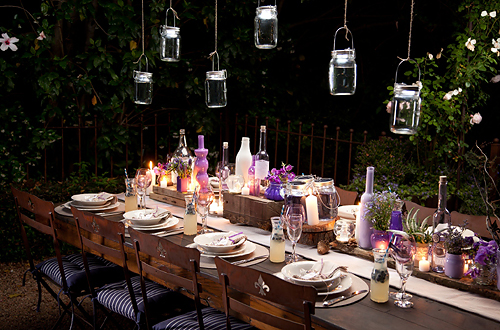 If you are a hopeless romantic and sourcing soft lighting is on your checklist for your special day, then the Consol Solar Jar will provide an inspired solution to your ambience requirements.
A safe alternative to candles that so easily blow or burn out, the Solar Jar is a solar powered light, housed safely in a classic Consol Glass jar. Complete with solar powered LED lights that twinkle in the jar, the lid has a solar panel that, when placed in direct sunlight, powers the LED batteries for six to nine hours before needing to be recharged.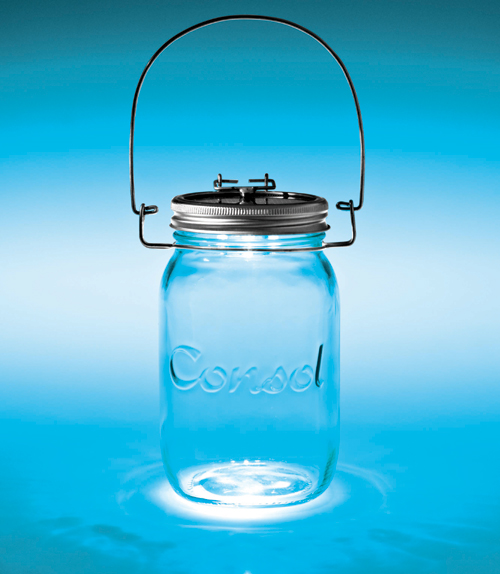 Whether you're seeking a boutique wedding and sophistication at any price, or a budget wedding requiring creativity on a shoe string, the Solar Jar will provide a tasteful, elegant touch to the whole affair without forcing you to compromise on other details.
If you are environmentally conscious and concerned about your wedding's carbon footprint, then the Solar Jar is the ultimate "green" lighting choice. Glass jars are 100% recyclable further enhancing the sustainability of the product.
Perfect for lighting an outdoor pathway, dotted on tables outside or inside the function venue, included in wedding photos to create soft lighting, or suspended in trees within a garden setting, there is no occasion more fitting for the inclusion of the Solar Jar. With clever arranging the jars can be incorporated within flower arrangements, alternatively flowers could be included in the jar. Being glass, its versatility will allow you to showcase whatever you include within it. Of course if you feel you can part with your jars, the Solar Jar is the ultimate party favour and will have guests nostalgically reminiscing about your union long after the last confetti is thrown.
The jars are currently available from the Consol outlets in Woodmead and Stellenbosch. In Cape Town, all the Melissa's branches carry stock and for those outside these regions, an online ordering system is available via www.solarjar.co.za.
Simple yet so chic, the Solar Jar is guaranteed to make an unforgettable addition to your wedding décor; remember always that the difference is in the details. So make sure that when you bottle your memories from your wedding day, you include the magic of bottled sunshine.
Choose light and love
Choose glass and fresh inspiration
Choose Consol and the Solar Jar
Consol Shop Woodmead Trading hours:
Monday to Friday: 09h00 - 16h00
Saturday: 09h00 - 13h00
Closed on public holidays
Contact numbers:
Tel: +27 (11) 603-2080
Fax: +27 (11) 656-0680
Visit  Consol Glass for more ideas and info on Consol Glass