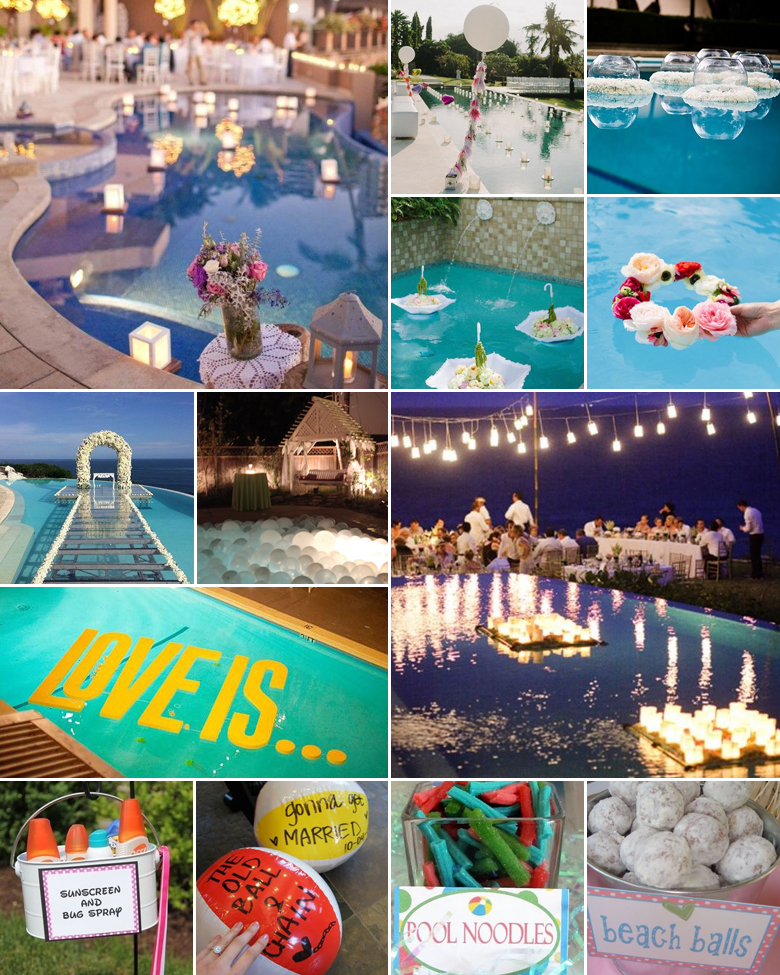 Often venues boast a magical pool area – whether indoors or out – and while you might be tempted to book it for your reception, it does pose a couple of interesting dilemmas. How do I keep guests from falling in? How do I decorate this seemingly "dead space"? Well, we have some ideas:
Cordon off the pool area with fairy lights, which will also help light up the dead zone.
Alternatively use pretty fabric bunting that's in line with your colour scheme and décor them.
Float candles on the water surface or place glow sticks inside balloons and use that instead.
Decorate the pool with floating wreathes, and line the edge with matching flowers.
Instead of completely closing off the pool, place cushions around the edge to turn it into a conversation station. This way guests can also dip their tired feet in the water while sipping on a cocktail.
Turn up the fun and games element and float little boats, big ol' beach balls and other pool toys in the water.
Most venue pools have underwater lighting, which can be adjusted to add to the mood of the reception.
Go all out and request that guests bring their swimsuits along for a full-on pool party reception!
Original images and their credits available on Pinterest