The Coral of the Story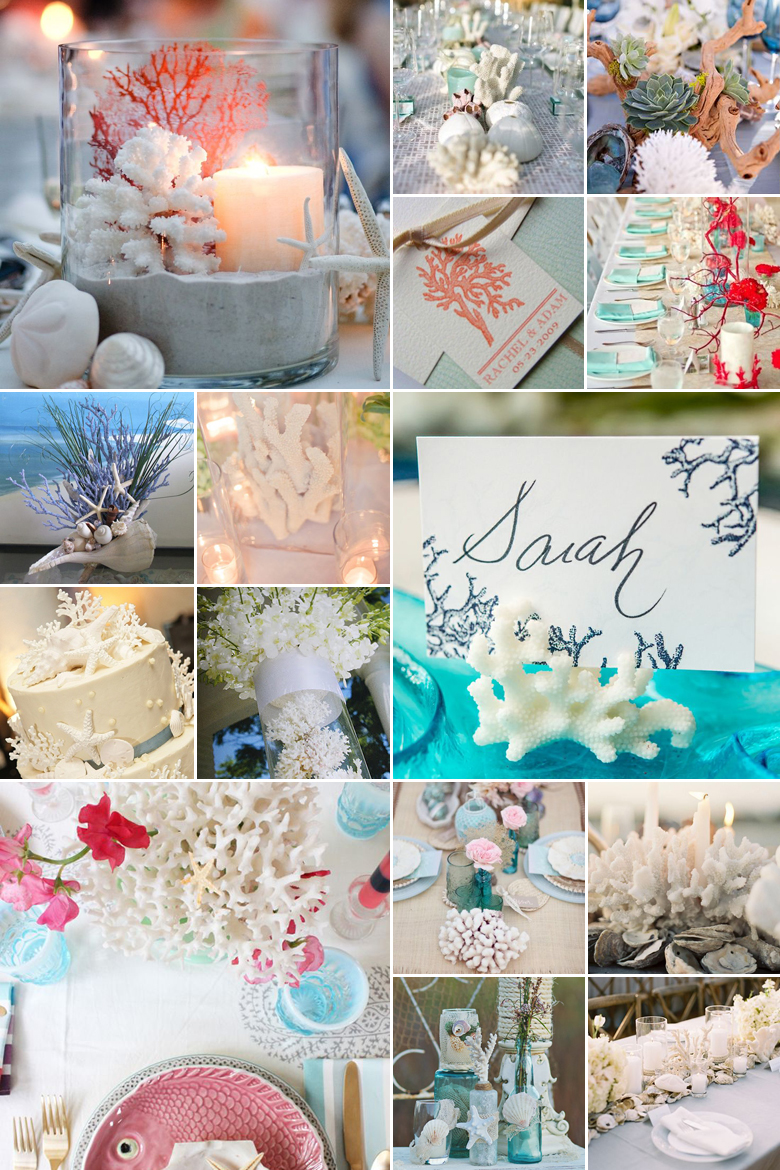 We love everything about coral – the colour, the ocean specie and even the word itself! Blending perfectly with an exotic or beach themed wedding, delicate coral adds a stunning twist to otherwise predictable décor – in fact, it's easy to feel like a mermaid when in the presence of these enchanting underwater gems.
Coral can be purchased in bulk from most ocean-side thrift and curio shops, and – even if the colour isn't ideal – it can be spray painted to match your colour scheme. Here are a couple of ways to include coral cuts to your décor:
Purchase a coral-shaped ink stamp to decorate nametags, napkins and so forth.
Place pieces of coral amidst the centrepieces or – better yet – work it into the actual flower arrangements.
Attach tiny pieces of coral to elements like your napkin rings and guest favours to bring the theme full circle.
Top the cake with a piece of coral or decorate it with fondant coral shapes.
Fill tall vases with water, line it with beach sand and float pieces of coral inside.
Mount your place cards on pieces of coral or turn your coral into a candleholder by setting the candles in place with hot wax.
To complement the theme, hire a fish tank or aquarium and light it up for a stunning focal piece.
Original images and their credits available on Pinterest