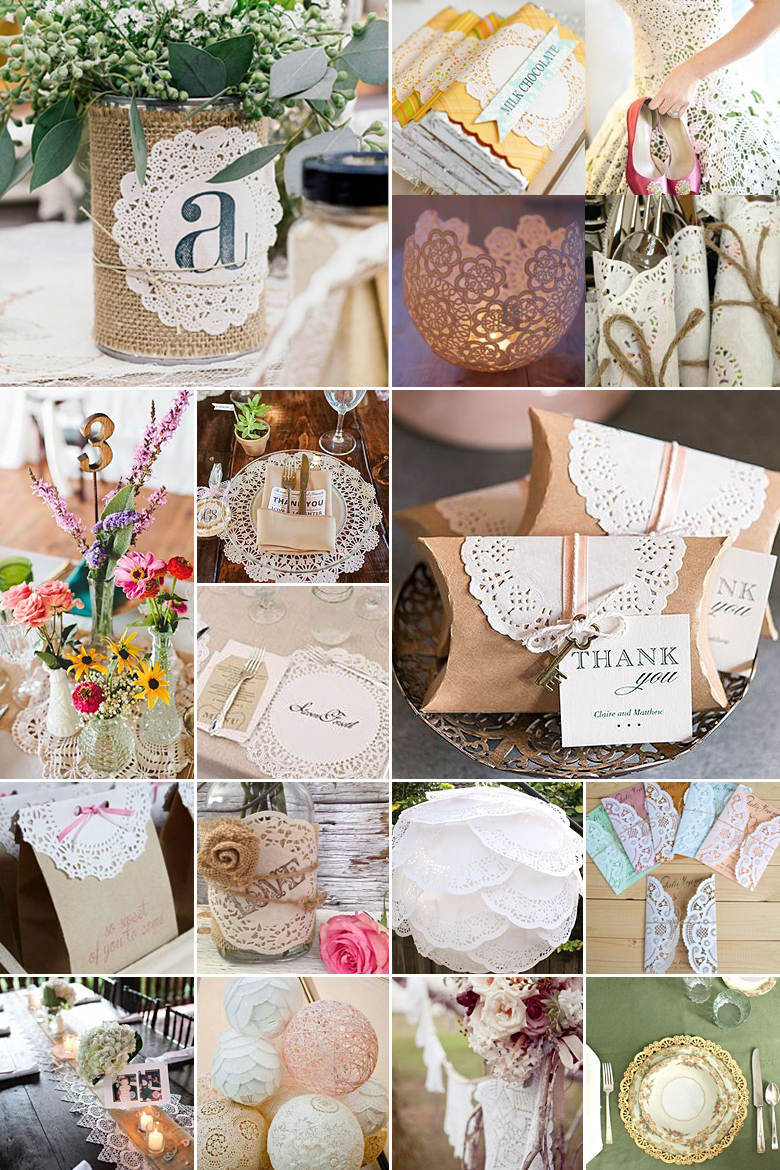 Reminiscent of garden tea parties and grandma's antique living room, doilies are an emblem of old world charm. While the original doilies were crocheted, doilies today are available in all shapes and sizes and are made from just about any material you can think of – from paper to netting and even fabric.
Incorporate the doily pattern into the various elements of your wedding day, like your invitations, place cards and menus, among other things.
Crochet a doily for each of your female guests.
Use smaller doilies as coasters for wine glasses and tumblers and bigger as place mats.
Play around with the colours – ivory, cream, dusty pinks and blues – to add to your overall theme.
Create a bouquet using small crocheted doilies or even paper ones. Simply gather the middle to form a little "cone" and tie a piece of wire around the tip before attaching a wire stem.
Wrap home made treats like fudge or toffee in paper doilies, or use the doilie as decoration to turn a simple brown paper bag into a vintage inspired gift bag.
Use a paper doily in decoupage to create focal vases, candles, candle holders and even planter pots.
Instead of a table runner, arrange an assortment of doilies along the length of your tables.
SHOP DOILIES NOW
The requested RSS feed cannot be loaded at this time. This XML document is invalid, likely due to invalid characters. XML error: Undeclared entity error at line 22, column 147
Original images and their credits available on Pinterest