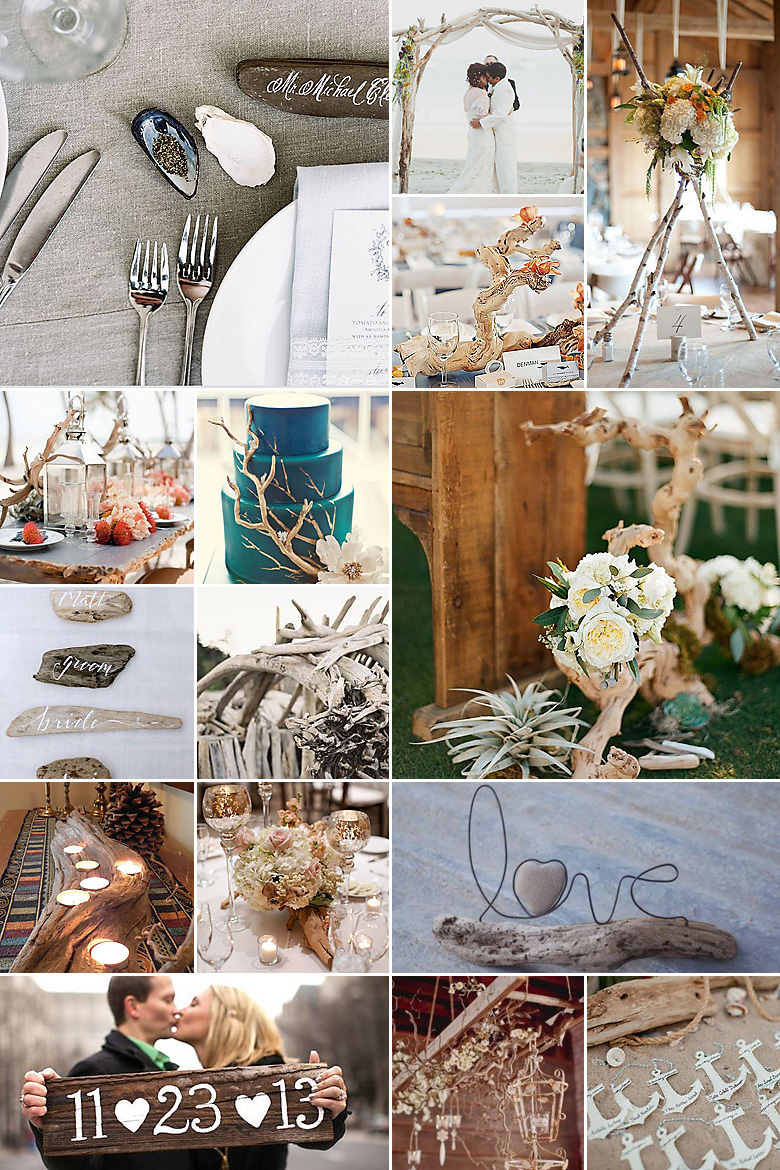 You can polish and preen a piece of wood all you like, but no human being can quite match the creative skills of Mother Nature. Driftwood can be found along the coast, and each piece has a somewhat smooth finish – almost as if it were polished by the ocean.
Every piece of driftwood is entirely unique, so see how much you can get your hands on and get creative with the implementation:
Hang pieces of driftwood from the chandeliers on the guest tables.
Write or carve each guest's name into a piece of driftwood and use it as place cards.
Make direction boards using driftwood by painting arrows and words like "gents", "bar" and "ceremony" on flat pieces of wood.
Scatter pieces of driftwood down the middle of the tables, or place it at the bottom of a vase to anchor candles.
Turn one large piece of driftwood into a focal piece by making holes in it and placing tea light candles inside.
Construct something useful out of multiple pieces of driftwood – for instance a wedding arch, photo backdrop or table plan.
Create a striking floral centrepiece using a drift-log as your base. Simply arrange the flowers in the unique crevices and bends for a unique piece.
Original images and their credits available on Pinterest