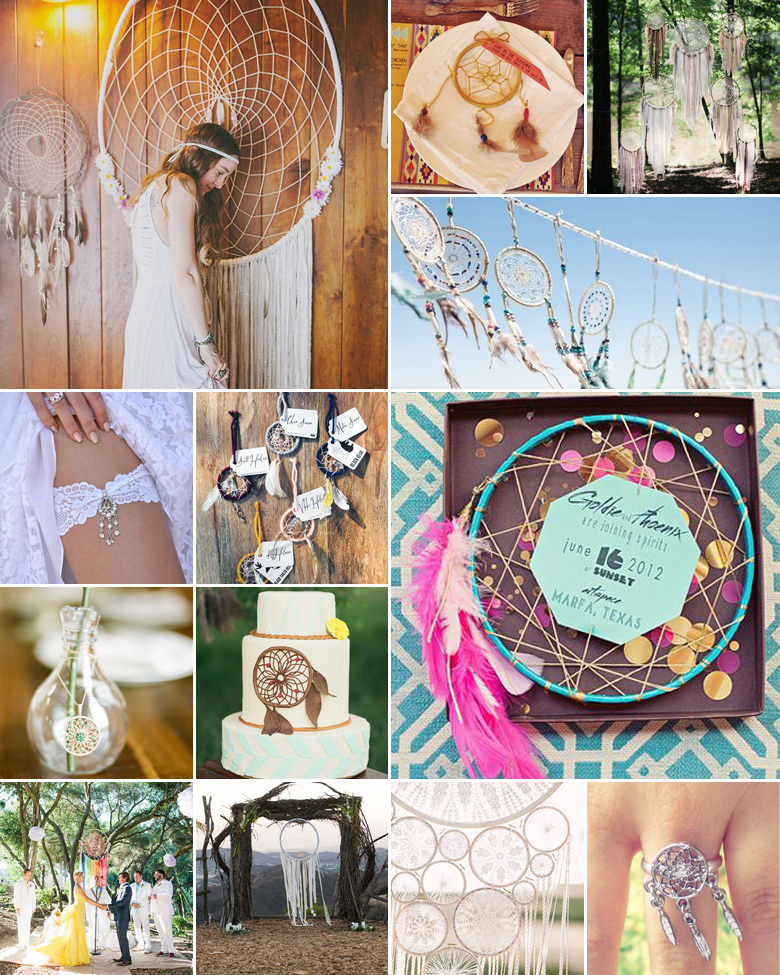 You've caught your dream man! So in the spirit of catching dreams, why not bring the mystical dream catcher into the picture on your wedding day?
For your guest favours, package dream catchers for guests to hang in their homes or make tiny dream catcher keyrings.
Attach a miniature dream catcher to your garter or bouquet for good luck.
Instead of throwing your bouquet, why not throw a dream catcher for guests to, well, catch?
Use round wire frames and twine to make dream-catcher inspired place mats for the guest tables.
Make mini dream catcher boutonnieres for the boys and keep a lookout for dream catcher earrings for the girls.
Hang a large dream catcher in the lobby and ask guests to either attach a symbolic bead or lovely note to the catcher.
During canapés, keep guests entertained by allowing them to make or decorate their own dream catchers.
Decorate the wedding cake with dream catchers or designs inspired by these enchanting adornments.
Make large oversized dream catchers out of hula-hoops and hang it over the dance floor.
Incorporate the dream catcher design into your stationery elements and wedding invitations.
Original images and their credits available on Pinterest