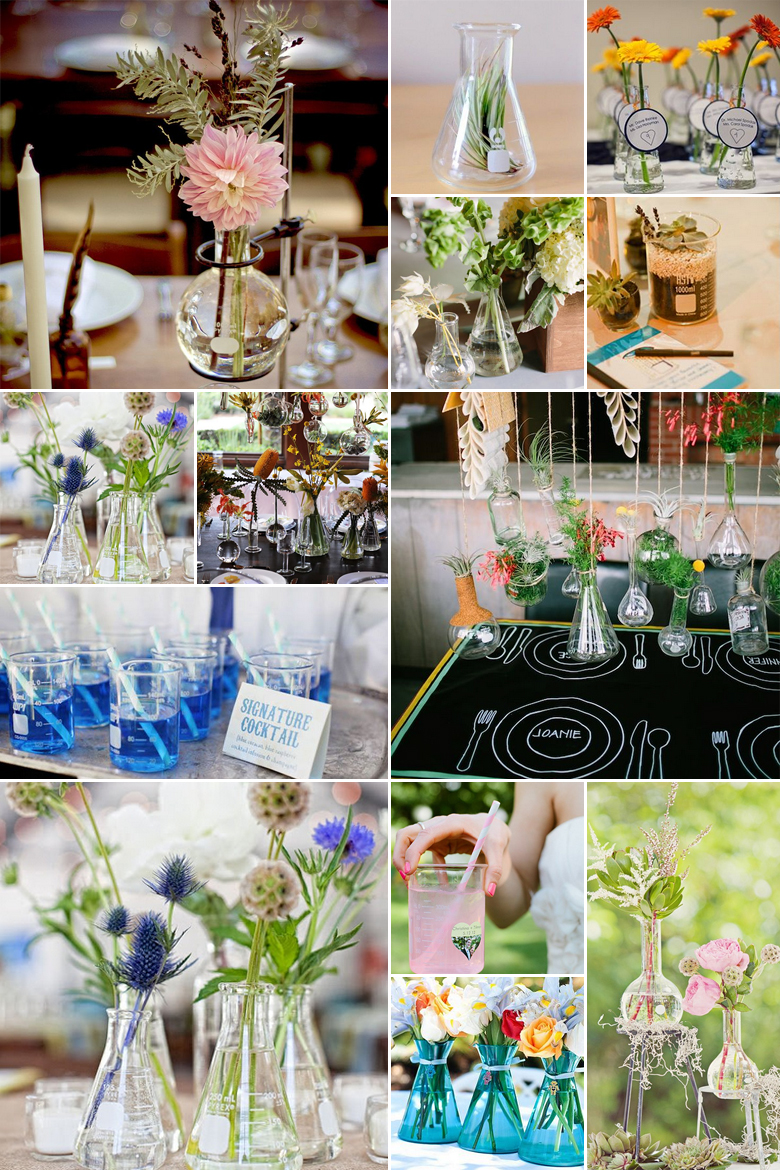 Beakers have a very distinct and clean-cut shape, which makes them the ideal addition to a chic contemporary wedding. Set against soft colours, fresh flowers and very un-scientific textures and fabrics, the contrasts are absolutely lust-worthy.
What's more, when you pair the glass beakers with the stunning test tubes we talked about a couple of weeks ago, you've certainly got yourself a formula for success!
Fill the beakers to the overflow with freshly cut blossoms to decorate the tables.
Place the beaker upside down over a flower or vintage ornament (much like you'd use a bell jar) to create interesting focal points on the tables.
Serve welcome drinks in beakers or have your caterers make individual beaker desserts like cheesecake or mousse.
Instead of a ring cushion, place your rings in a beaker – also ideal for the photographer to get a good picture.
Use the beakers as containers to display delightful sweets and treats on the candy buffet.
Turn the beakers into candleholders – either for regular tea lights or floating candles. Place a whole lot of these beakers along the sides of the aisle or on stairs to create a focal piece.
Original images and their credits available on Pinterest