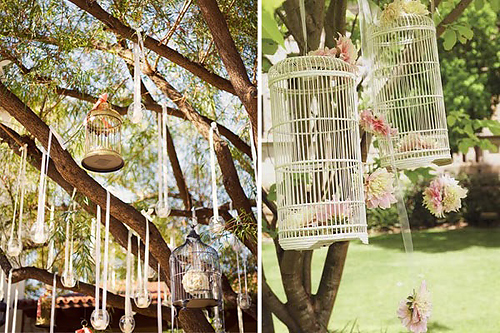 It's so easy to forget that a wedding is not a two dimensional affair. Often us wedding fanatics get so caught up in the centre pieces and napkin rings, that we forget to look up! Unless your guests all have neck problems or the venue ceiling is simply too magical to obscure, it's definitely worth looking into a hanging wedding decoration or two.
The trick to creating a stunning hanging decoration piece isn't simply suspending a lantern, potplant or chandelier from the ceiling and over the table, but to make it blend in with what's down below – the table decorations, cutlery, etc – hence completing the 3D picture. Whether you replace the traditional centre piece with a hanging arrangement or choose to have both, in the end everything should complement one another.
Hanging decorations can either be suspended from the ceiling, the wall, a loose standing frame or arch or, in the case of an outdoor wedding, tree branches. While all decorations don't necessarily have to sit at the same height, it's important that they're high enough so no one can bump their heads, but not so high that it becomes "detached" from the rest of the table décor. The sky is literally the limit, so here are a few ideas to get your brain into gear:
Use the same type of flower in both the centrepieces and hanging decorations to create a unity between the two.
Centre pieces can sometimes be more of a nuisance than anything else, so consider tossing them altogether and only having hanging flower arrangements instead.
Hang a number of twinkling lanterns over the tables, suspended either at various heights – simply magical.
If you're planning an enchanting fairytale wedding, consider suspending tree branches and fairylights from the ceiling.
Suspend perspex letters from the wall or ceiling that spell out a special word or phrase.
Instead of simply stringing fairy lights in the ceiling, let them hang low over the tables.
Hang glass bottles at different heights and fill them with freshly picked flowers or candles.
Birdcages make the perfect hanging decorations, so hang them from the ceiling or in the case of an outdoor wedding, the trees.
Who says flowers have to face up? Create "upside down centre pieces" by hanging flower bunches by their stems.
For a more contemporary theme, hang mirrors from the ceiling that reflect the centre pieces down below to create a feeling of infinity and space.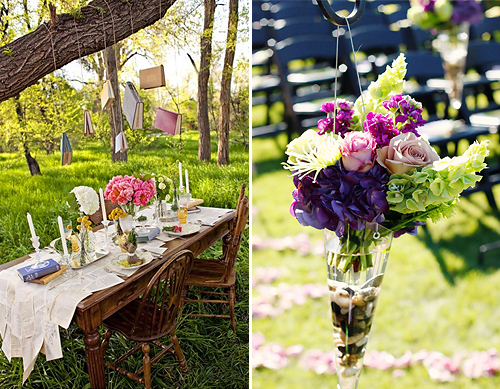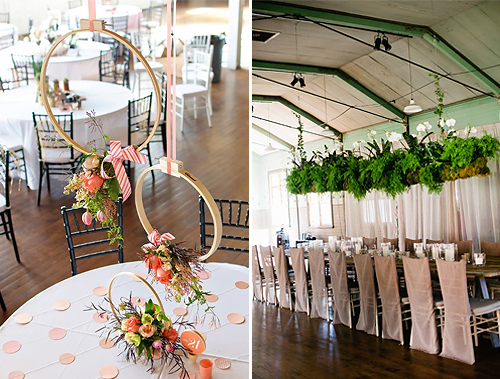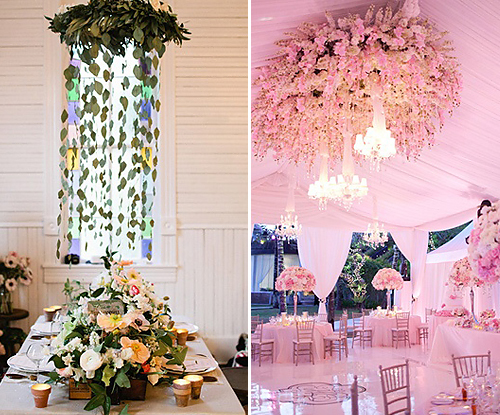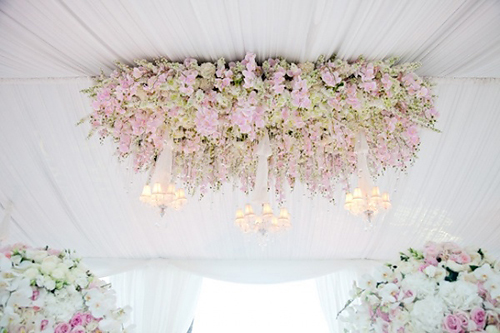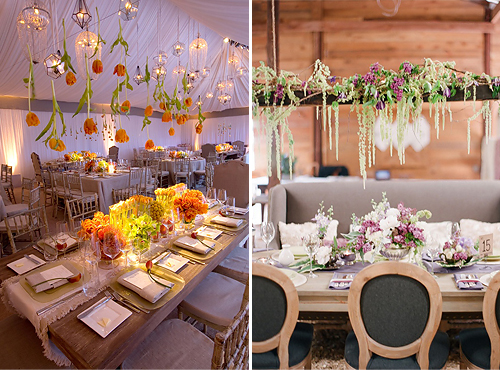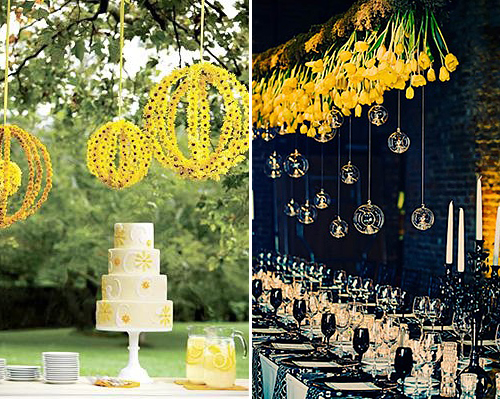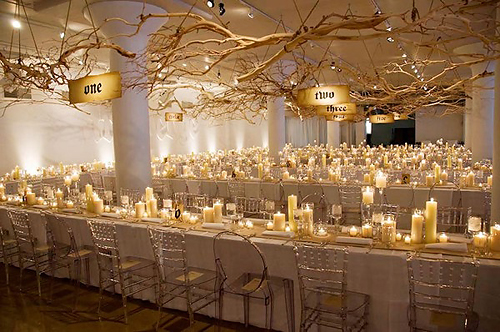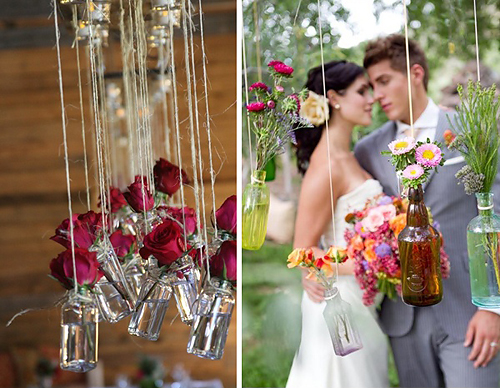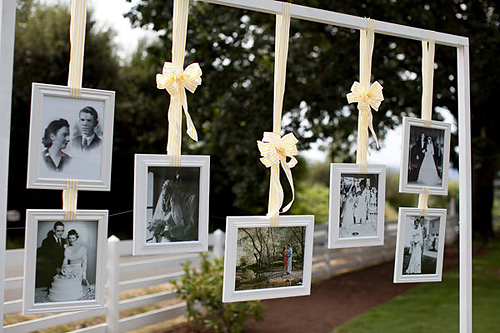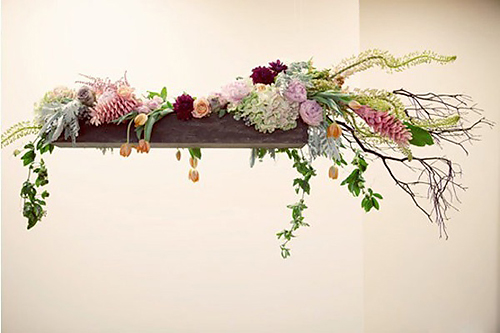 For more ideas on Hanging / Floating Centrepieces or to check out the original photos displayed above and their credits, make sure to check out our Hanging Decor Wedding Ideas Pinterest Board!