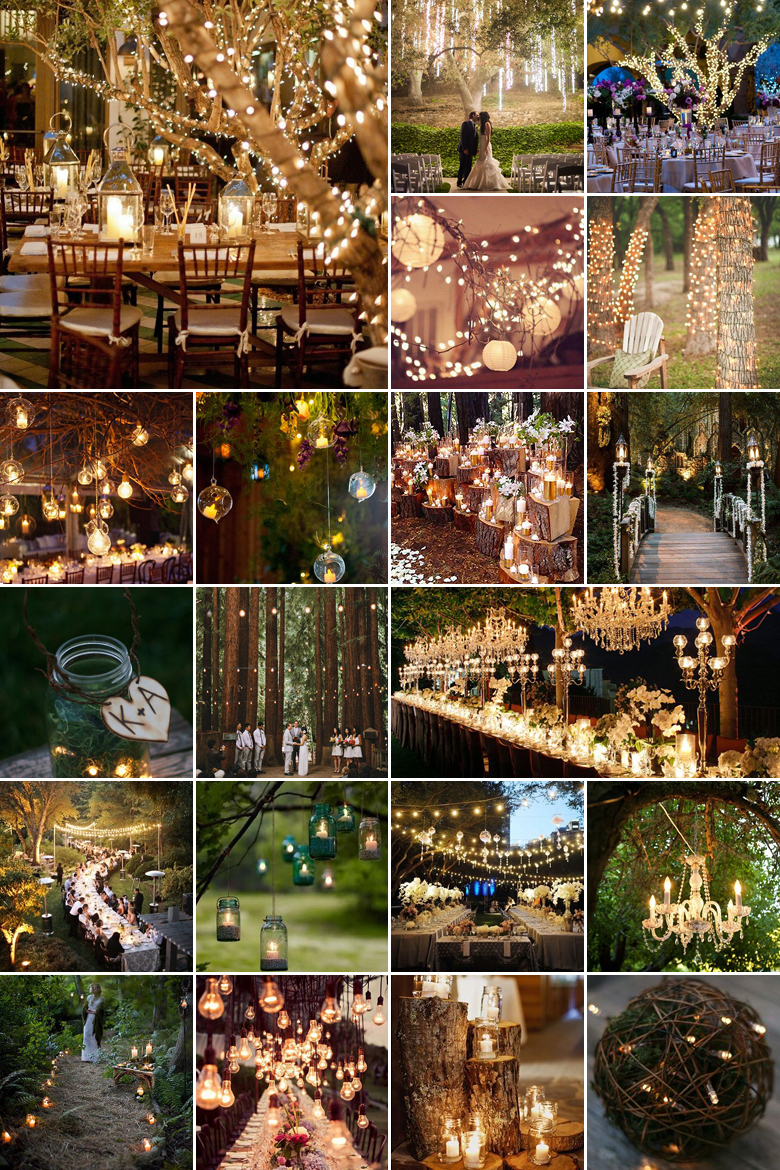 Getting married in an enchanted forest might sound pretty romantic, but without the right lighting it's not going to be half as magical as you had in mind. Naturally lighting a forest area isn't quite as easy as pie and you're definitely going to require the help of a professional lighting technician.
Before you can brief him however, you need to have an idea of what you want – here are some suggestions:
Fairy lights, fairy lights everywhere you look! Strung from tree to tree, wound around the branches and hung vertically down the lengths of the tree trunks.
Hanging chandeliers might seem like something that would be quite out of place, but you will fall in love with the magical contrast between rustic forest and lavish elegance.
For a contemporary yet magical atmosphere, opt for Chinese lanterns by the hundreds.
Complement the rustic setting with wrought iron lanterns and paper bag lanterns everywhere you look.
Project your favourite black and white movie scenes on the trees and forest floor.
Important to note, especially in the case of candles and lanterns, is to have a fire official on site to ensure that everything goes off without a spark or flare.
Original images and their credits available on Pinterest