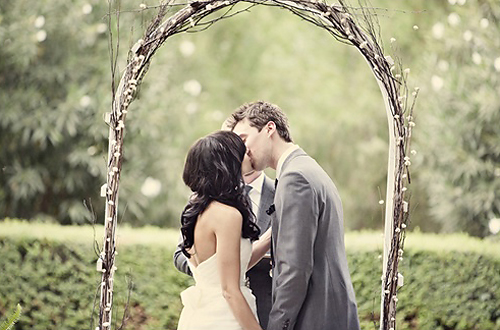 Couples in South Africa (and many other countries) are required, by law, to be married under a covering of sorts. Enter: the arch. Wedding arches are romantic and a little traditional, particularly for outdoor weddings. Still, traditional doesn't have to mean predictable, and we love when couples get creative with their décor.
There are almost no limits to the ways that you can spruce up your wedding arch. Here are some of our ideas:
Tie balloons or flowers over a metal arch frame until the entire frame is absolutely covered. This is easy, relatively budget-friendly (usually depending on what kinds of flowers you use) and very effective.
Use only helium balloons with different length weighted strings to create a dreamy arch that moves in the breeze.
Twigs and fairy lights can make for a real fairy tale look as a wedding arch. Ensure that the florist that does this is used to working with twigs so that they can create a sturdy structure.
If you have a close friend or family member that can do good woodwork, consider asking them to make you a bespoke arch that will always be special to you. This can go into your garden after the big day.
Collect large palm fronds and bend two of these together to create an arch (attaching them at the top). Use several of these arches to make a sturdy but light tunnel through which to walk after the vows.
Need some more ideas? Have a look at our gallery.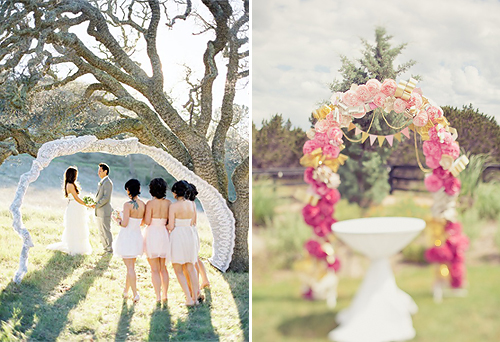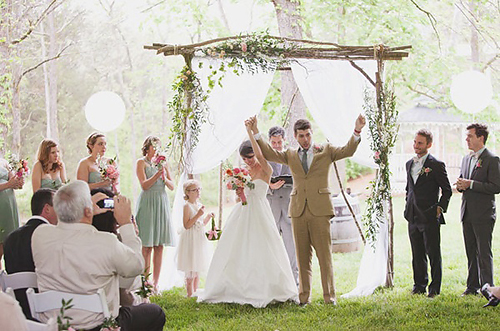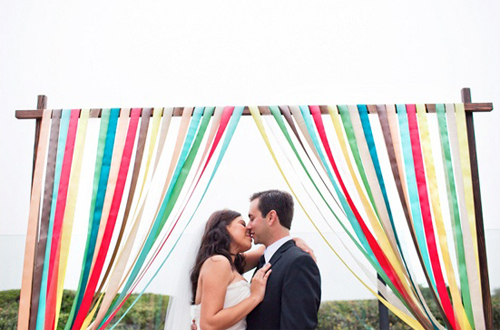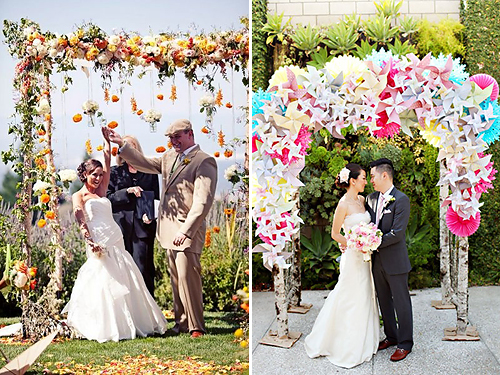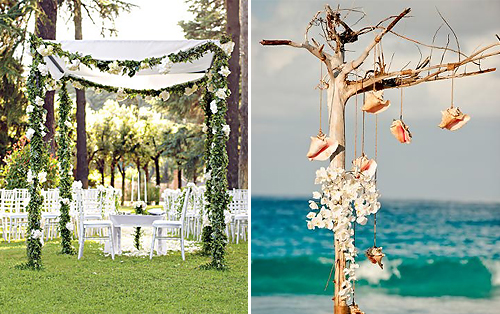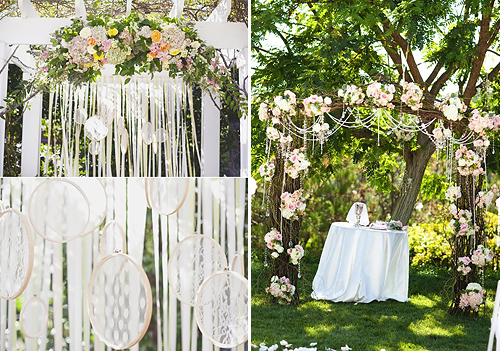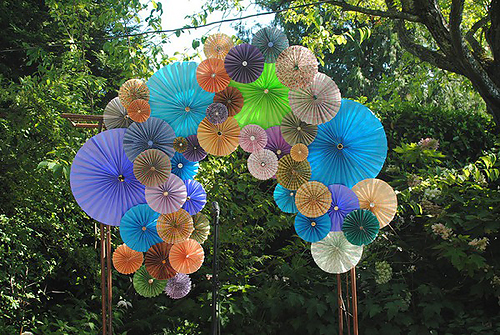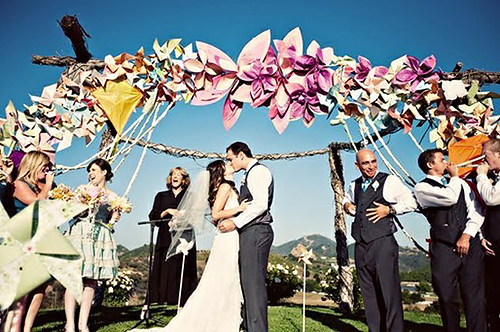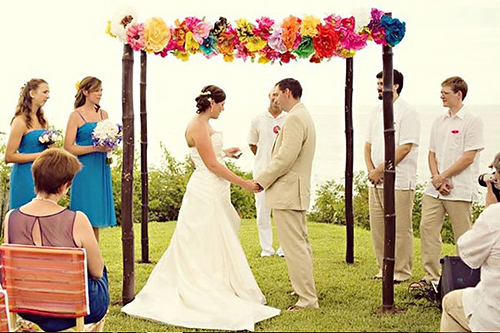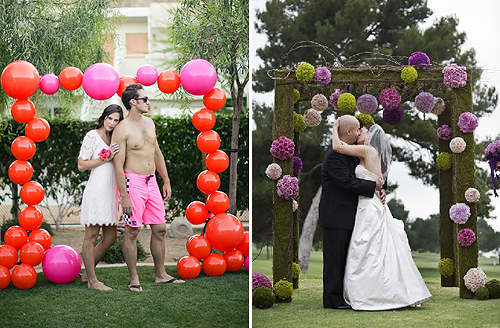 For more ideas on Fun Wedding Arch Ideas or to check out the original photos displayed above and their credits, make sure to check out our Fun Wedding Arch Pinterest board!