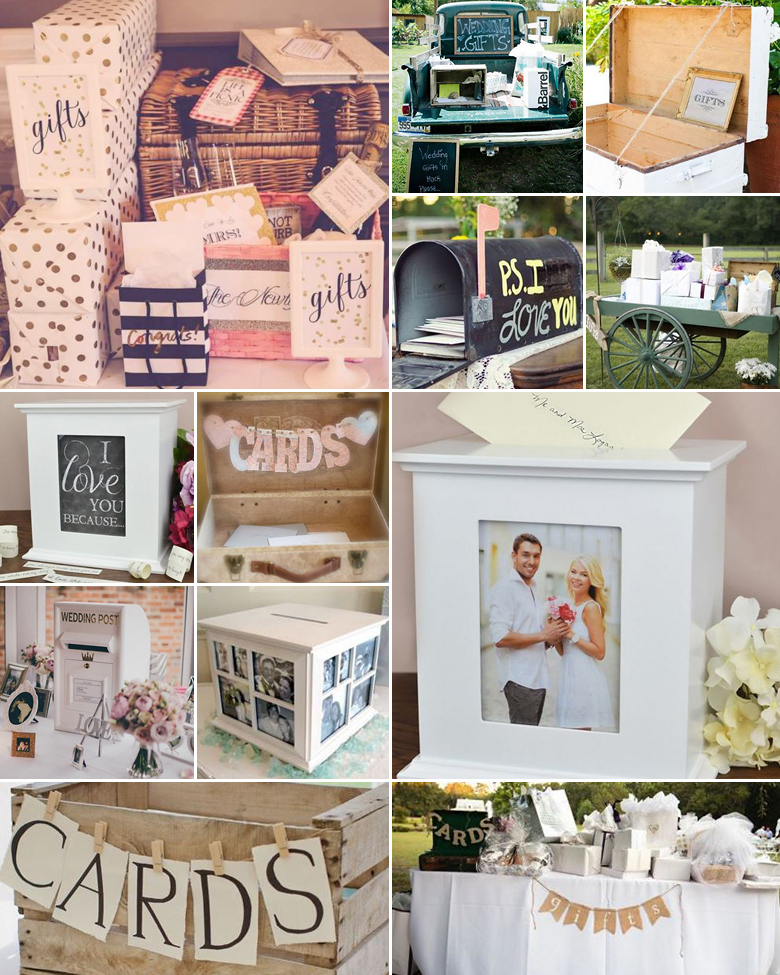 As wedding gifts are still a tradition at any wedding, why not be creative with the drop-off point at the reception?
For cards or money envelopes, you can either buy an old post box or make your own out of cardboard boxes to allow guests to mail their present to you. You can also have big glass jars or wire bird cages, depending on your theme.
If you have an outdoor wedding, you can use your bridal car's boot to hold gifts. Park the car just outside the reception area with its boot open. This can even save you time later on when making your getaway!
Rummage through your parents' attic for old suitcases or weaved crates.
If small children are not attending your wedding, you can make a bookcase out of a ladder and planks for the presents to be displayed on.
If you have an earthy theme, make pyramids of hay blocks or wooden stumps.
Guests might feel that they do not want to display their gifts for all to see so bring in a few deep wooden or metallic crates.
You can also bring in a few garden wheel barrows.
The ideas are actually endless so start with items that correlate your theme and then determine how crazy you really want to go.
Original images and their credits available on Pinterest