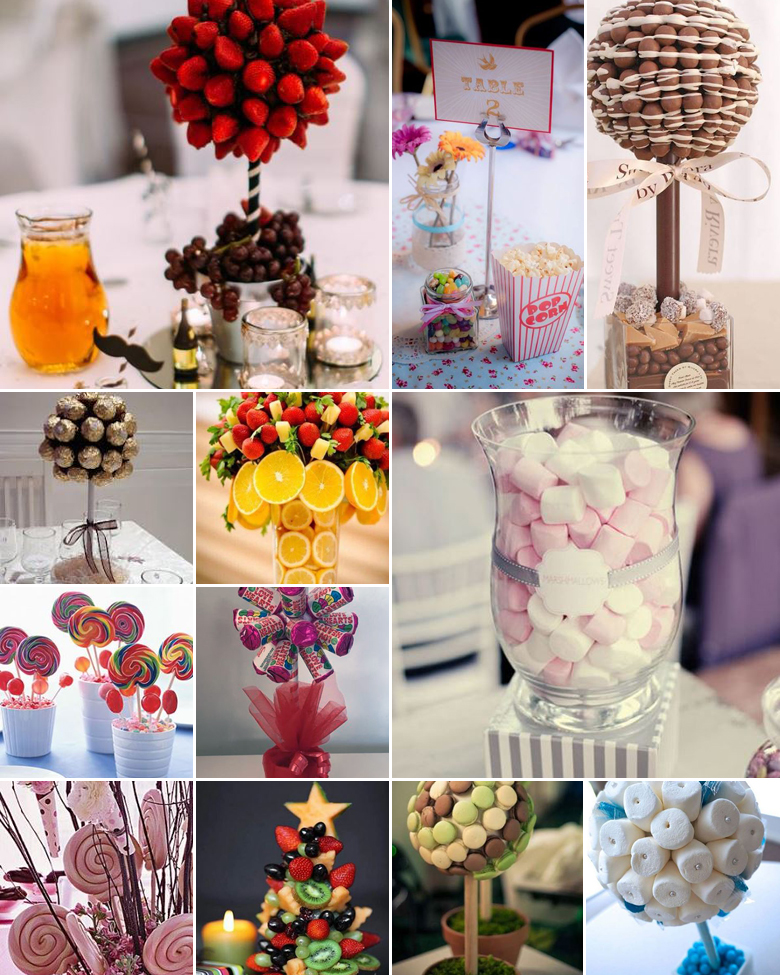 If there's one pain that every bride is all too familiar with, it's the battle of choosing the right centre piece. Well, allow us to make the decision even more difficult, by adding a new type of centre piece to the equation that you never even thought possible: Edible centre pieces.
Even though these masterpieces are edible, it's not necessarily encouraged that your guests actually tuck into the centre pieces. The idea is to use bits and bobs out of your pantry to add flavour to your table. For instance:
Use coffee beans in a vase or flat candleholder to keep your candles in place.
Fill tall and round vases with a variety of fruit and water for a fresh look.
Incorporate leafy vegetables like artichokes and cabbages into your table arrangements.
Use your favourite candies, like jelly beans and speckled eggs, to add colour to the table.
Create a striking candy tree out of lollipops and other long candies.
If you want guests to actually nibble the centre pieces, why not use cake stands to display mini cupcakes or chocolate coated strawberries?
Place herb plants on the table that guests can use to flavour their food.
Original images and their credits available on Pinterest