Ice, Ice Baby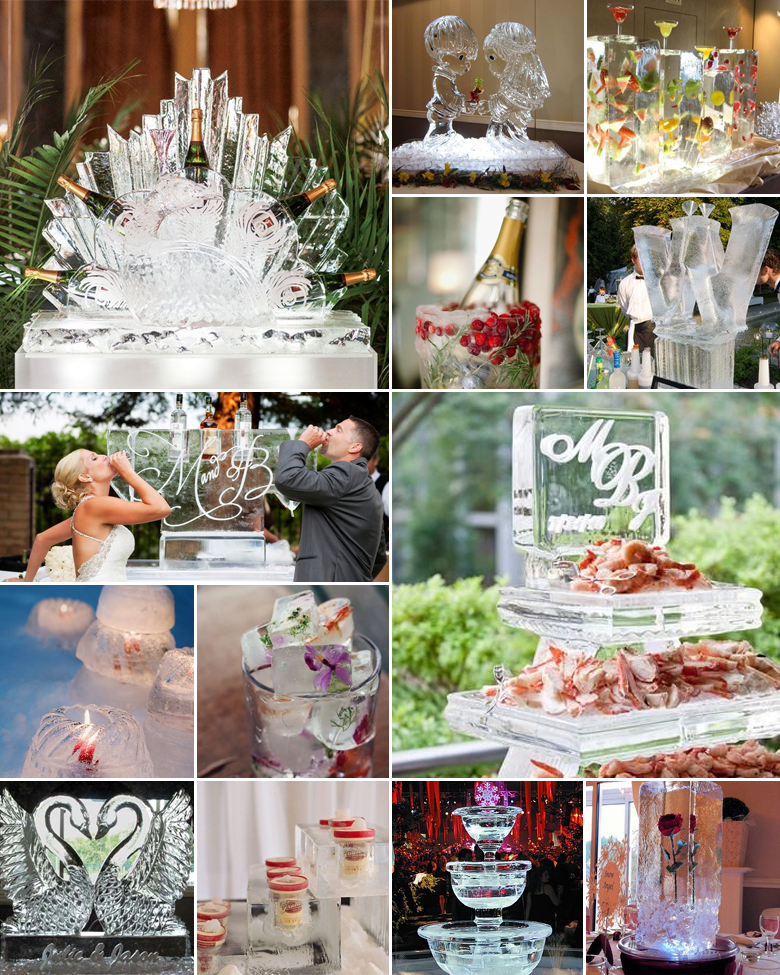 Of all the things on the summer wedding checklist, ice is definitely the simplest yet most important element of the day. However, forget the boring and banal ice cubes that usually comes with the bar rental – it's time to push the envelope and put a cool new twist on things:
For a fresh and colourful approach to cooling drinks and cocktails, place berries in the ice cube trays just prior to freezing.
If you're hosting an outdoor wedding, freeze the champagne into blocks of ice – by the time it needs to be served, the ice will be melted and the bubbly ice cold.
Ice sculptures are making quite the comeback, so be sure to decorate your buffet with an impressive frozen masterpiece.
Make a statement with an ice sculpture turned into cocktail or chocolate fountains.
Go all out with a full-on ice bar, packed with ice cold craft beers and colourful cocktails.
Just for the fun of it, fill candleholders with water, freeze it and place candles on top. Once the water melts, the candles will start to float.
Create interesting décor towers and installations by freezing theme appropriate elements and laser cut letters into large blocks of ice.
Hire an ice sculptor for the day to entertain your guests during the cocktail hour, and create an ice sculpture of your monogram there and then.
Use glassware that has a frosted look and effect on it, to add to the icy allure.
Original images and their credits available on Pinterest