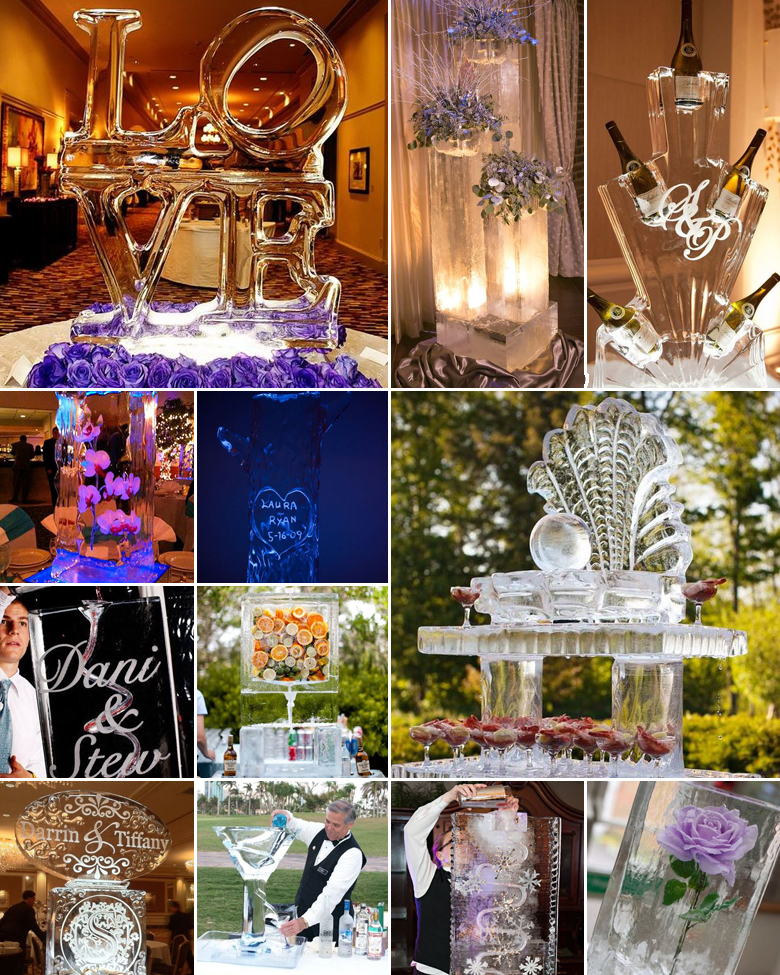 If ever there was an element that screamed "movie wedding" it's an ice sculpture. These dramatic pieces bring elements of elegance and drama to your wedding day, and can vary in shape, size and purpose to fit your exact requirements.
First off, get creative by freezing items like flowers and fruit into the ice sculptures. These sculptures work really well as focus points in areas like the bar. Alternatively, let your ice sculpture serve a purpose for instance, working as an alcoholic drinks fountain, as vases for your flowers, or "ice buckets" for wine.
Ice sculpture can also have writing or engravings on it, or it be shaped in a symbolic shape that is important to you or critical to you theme. What's more, why not embed sand, glitter or gel in the sculpture, depending on the theme and atmosphere?
We love the idea of a curtain of ice beads against a wall that captures the light and, when it melts, creates a waterfall effect during your reception. Should you have an evening wedding, the ice sculptures can be illuminated with spotlights in any colour of your choice.
Don't feel inclined to stick to normal water ice sculptures – consider different colours of ice! Though remember, should you have children attending your wedding they may be more inclined to lick the sculpture, which could be troublesome.
Original images and their credits available on Pinterest