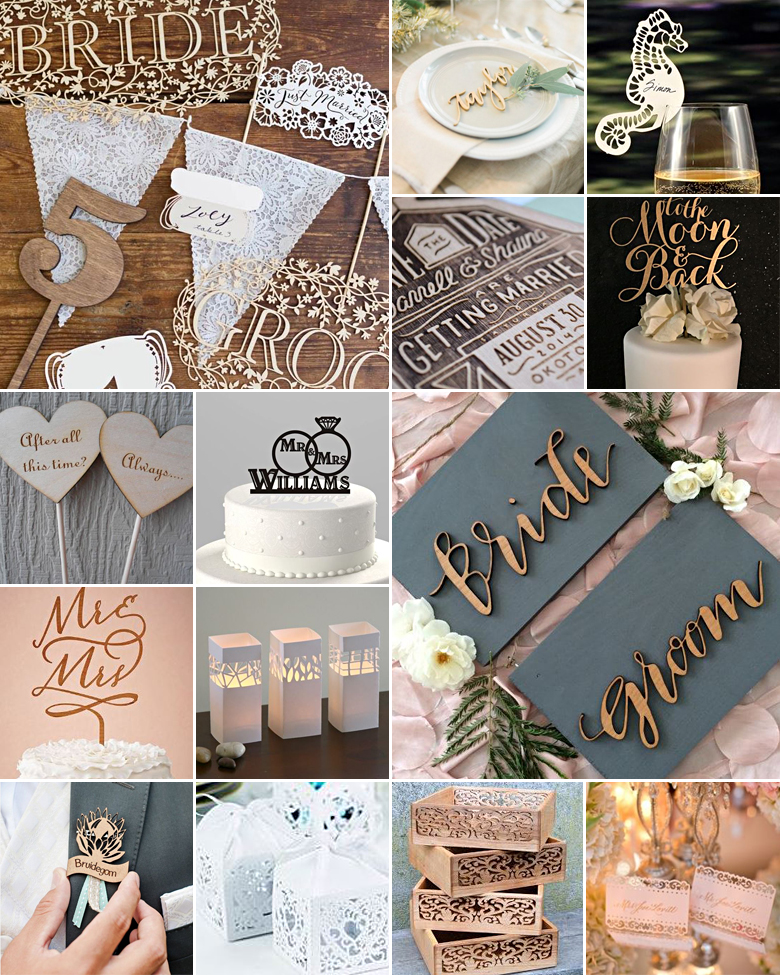 Laser-cutting isn't exactly new anymore, but it doesn't make it any less impressive! This paper design technique gives you the opportunity to create striking stationery and invitations that no guest can turn a blind eye to.
However aside from the normal paper pieces, there are so many interesting ways in which to incorporate laser-cut designs into your wedding day – here's what we mean:
Order wooden laser-cut brooches for the bridal party which they can wear instead of the traditional boutonnière.
Opt for a laser-cut cake topper – either cute animal cut-outs like birds or deer, or lettering like your monogram, a cute quote or your wedding date.
Add a touch of laser-cut modernity to the guest tables with felt laser-cut place mats.
Have a wooden laser-cut box made, engraved with your initials, in which guests can place their words of wisdom.
Pack your guest favours in dainty laser-cut carton boxes – available from most craft stores or custom made by stationery designers.
Spoil your bridesmaids with dainty wooden laser-cut jewellery, or spruce up your own bridal ensemble with a striking laser-cut piece.
Need something laser cut for your wedding or special event, get in touch with us today and we will assist you further.
Original images and their credits available on Pinterest