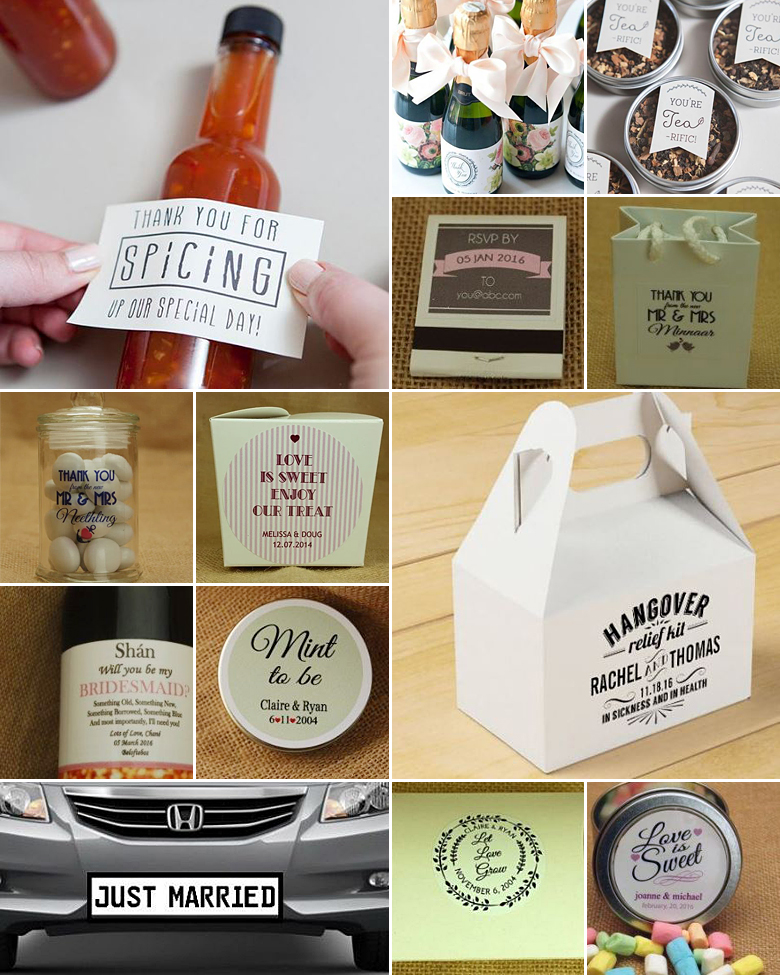 If you're one of those highly organised brides, the odds are good that you also have a deep love of labels. When it comes to your wedding day, you might consider having labels printed for things like your guest favours – but why not get a little bit more mileage out of your specialised wedding labels?
Once you've had a million of your wedding labels printed, don't throw them away! Here are some other fun things you can do with them:
Label the condiment bottles on the guest tables.
Use the leftover labels to seal the envelopes of the Thank You cards.
Stick a label onto each guest's place card.
Leave the left over labels for guests to sticker bomb the wedding car.
Bake packets of biscuits and personalise it with your wedding stickers.
Incorporate the design of the label into your wedding cake design or topper.
Label the bottles used to serve the welcome drinks, or better yet – create your own personalised wine labels!
Serve Craft Beer made under your special wedding label.
Label the underside of your wedding shoes, as well as that of your groom and entourage.
Labelled Goodies Available on Celebration.co.za
The requested RSS feed cannot be loaded at this time. This XML document is invalid, likely due to invalid characters. XML error: Undeclared entity error at line 22, column 147
Original images and their credits available on Pinterest