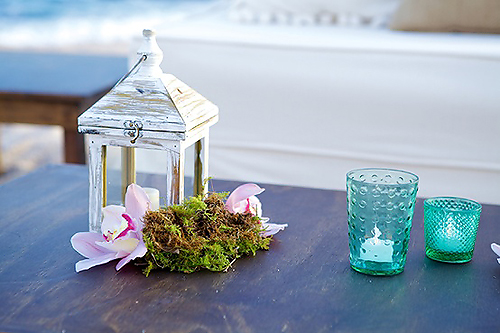 Any wedding professional will tell you that lighting is one of the most important elements of the wedding day, and any fairytale princess will tell you that lanterns are beautiful and a must for the wedding day! So with these two experts' opinions in mind, it's time to really weigh up lanterns and decide which will work for your wedding.
Hang a number of Chinese lanterns from the ceiling or in the trees. For a formal wedding, choose white lanterns of varying sizes, colourful lanterns for something a little more playful or lanterns in your chosen theme colours. There's really nothing like a sky or ceiling littered with these glowing orbs.
Also consider placing a number of Chinese lanterns flat on the middle of each table to create a visual ensemble.
For a more rustic theme, use the typical rectangular wrought iron and glass lanterns.
Line the wedding aisle or pathway from the ceremony to the reception venue with glimmering lanterns.
Oversized cylindrical perspex lanterns hanging from the ceiling add a sleek and contemporary ambiance to the occasion.
As a quirky extra, suspend guests' napkins or cutlery from the the lanterns over each table using pegs and fishing lines.
Chinese flying lanterns are super popular at the moment and are the perfect way to end off the night – symbolic of your new life taking off together.
Make your own lanterns using simple glass jars or paper bags and a cup of sand to hold the candle in place.
Simply place a tea light candle in an ordinary wine or water glass with a piece of lace tied around it. Group a variety of lacey glasses of all shapes and sizes in the middle of each table.
Fill ordinary tin cans with sand and use a hammer and nail to knock tiny holes in the sides of the can. Remove the sand and place your candle inside.
If your guest tables are long and linear, consider replacing floral table decorations with one long line of lanters lined up down the middle of the table. Combined with crystalware, it can be nothing short of magical.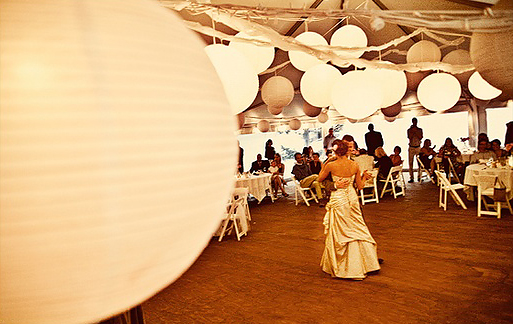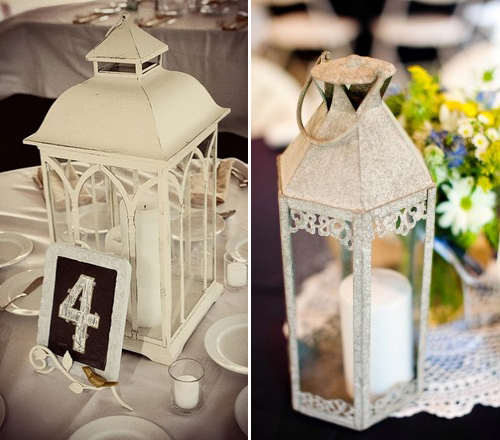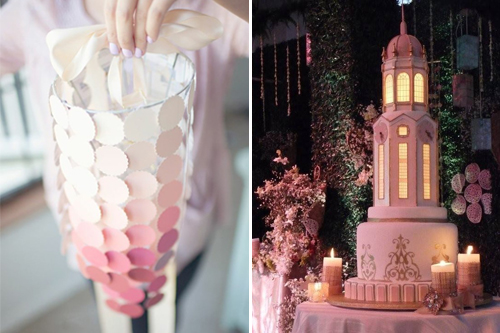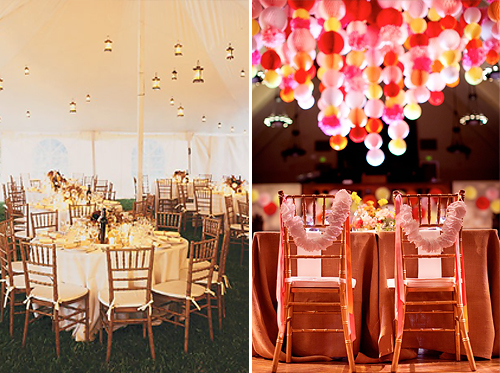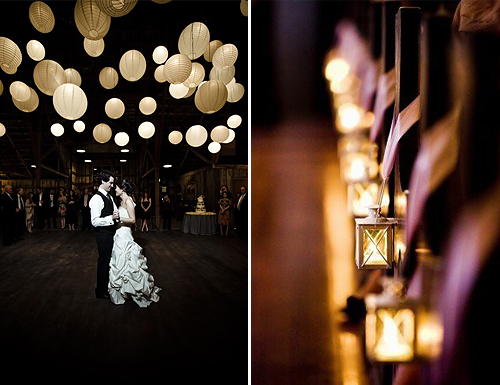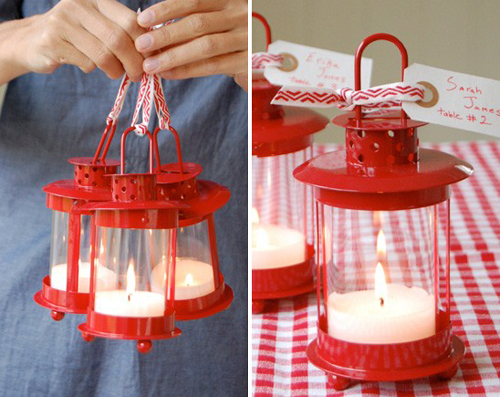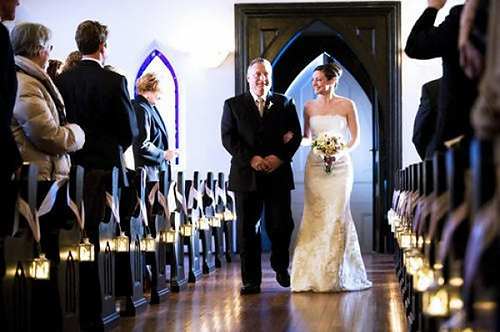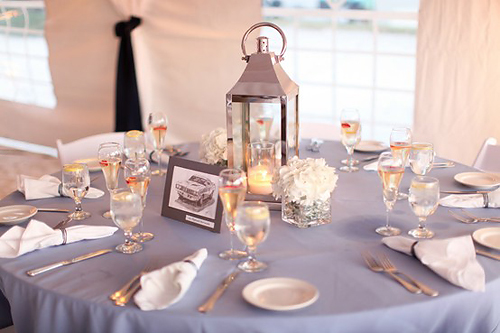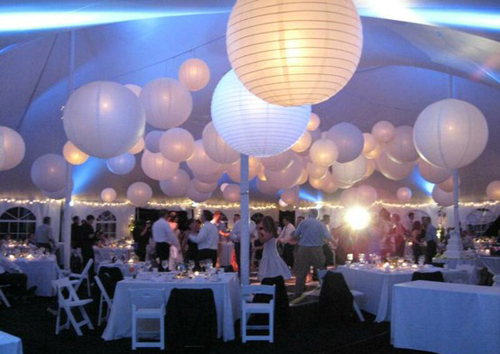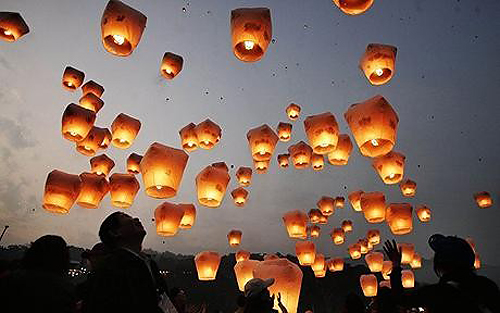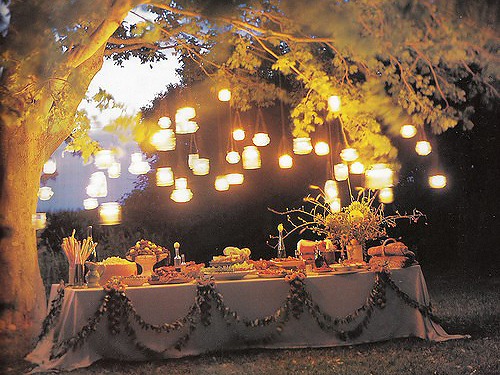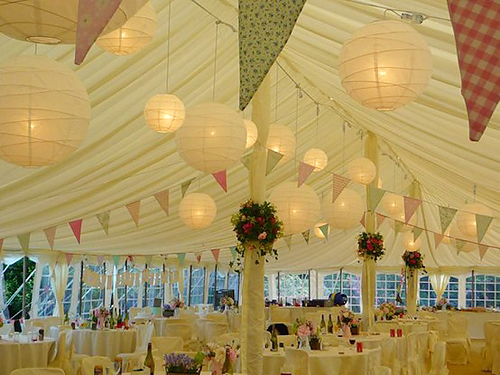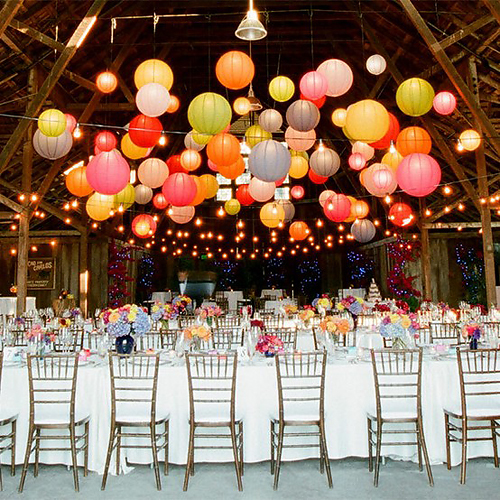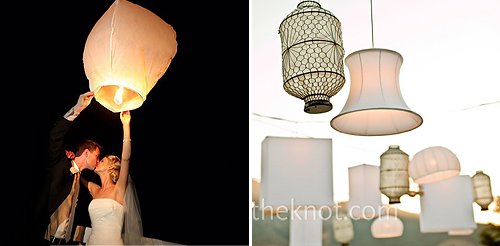 For more ideas on Wedding Lanterns or to check out the original photos displayed above and their credits, make sure to check out our Lanterns at Weddings Pinterest Board!