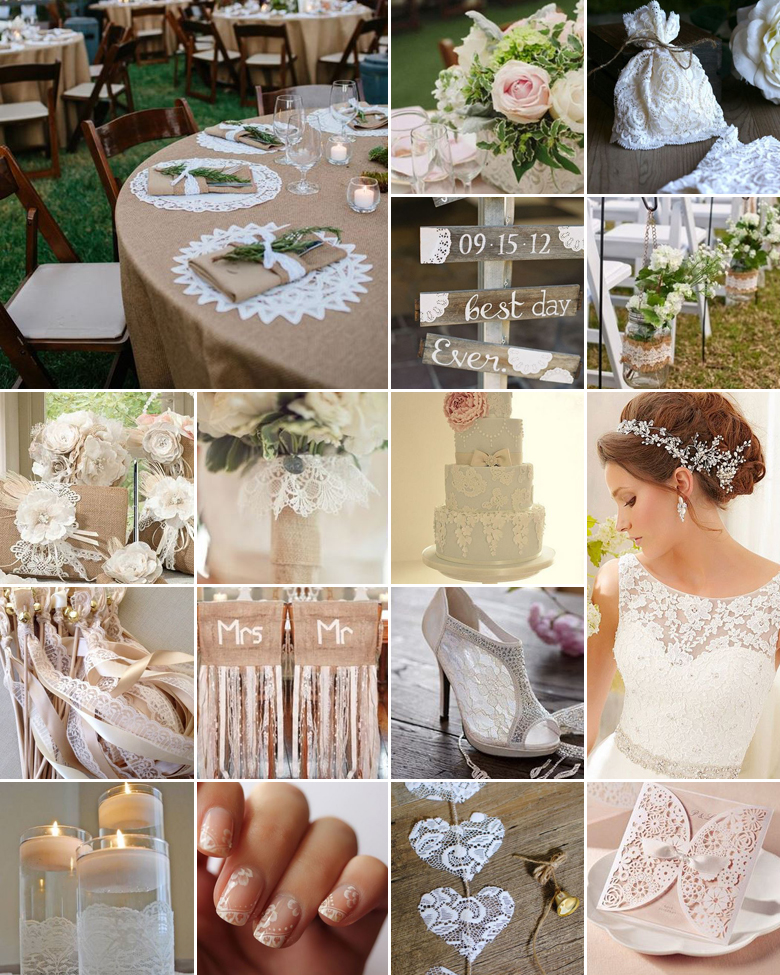 What's better than lace? Nothing. Except of course for layers and layers of lace!  We can safely say our obsession with lace will never die, and the idea of layering this beautiful fabric just strengthens our love of lace.
While everyone knows exactly what you're talking about when you mention the word "lace", there's actually a wide variety of lace designs and patterns available on the market. Why choose just one when you can have them all – layered up?
So where and how would one add these layers you ask? We've got some ideas:
Layer up different shades of a single colour lace (for instance cream, champagne and nude) to add depth.
Opt for a wedding dress with a skirt that's made up of lovely layers of lace.
In terms of the stationery, use lace-printed paper and add a layer of fabric lace for an interesting combo-effect.
Decorate a layered wedding cake by adorning each tier with a different lace-inspired pattern.
Bathe your venue in lacy patterns by wrapping your lanterns and candle holders in lace.
Complete your look with DIY wedding shoes – simple bridal shoes adorned with a layer of lace.
Attach lace off cuts to dowel sticks for guests to wave (as an alternative to scattering confetti).
Original images and their credits available on Pinterest