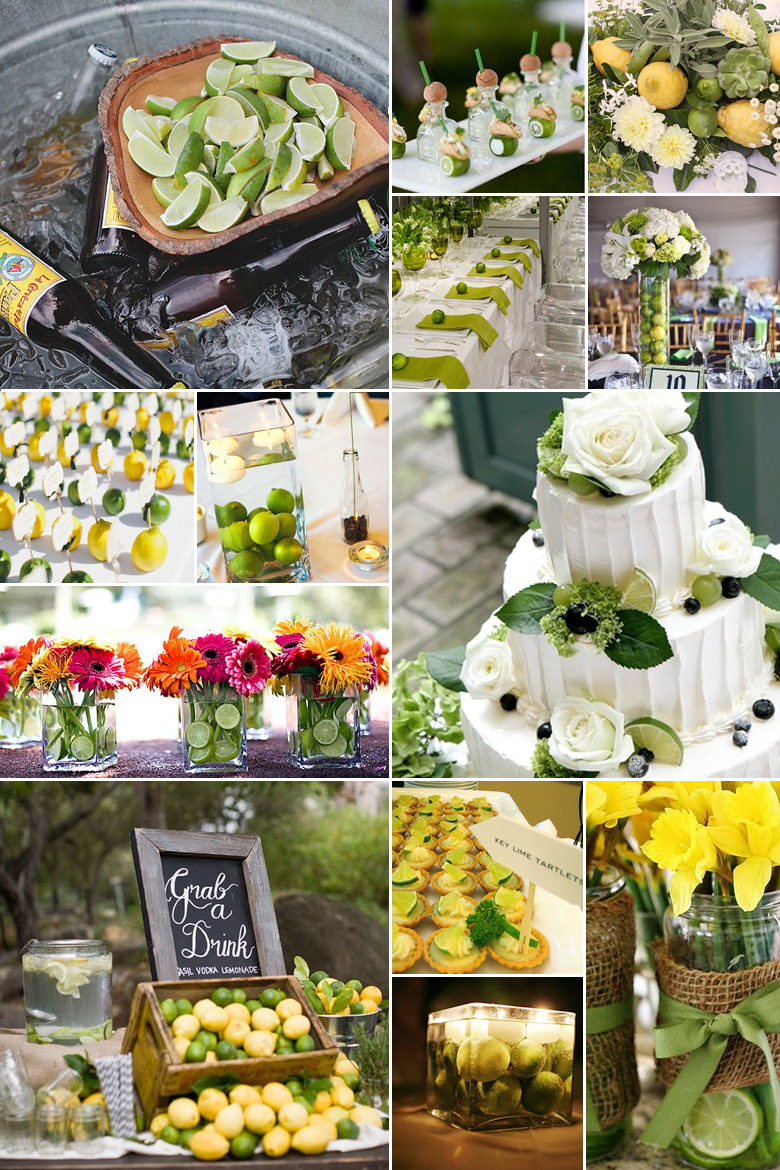 How divine are limes? With their fresh scent and even fresher green colour, limes add a crisp flavour to you wedding day. Paired with crisp white, the striking lime green shade makes for a lovely and refreshing colour scheme, while the scent of limes add an extra dimension to the overall look and feel.
Incorporate lime prints and designs into your stationery elements.
Fill tall vases with water and slices of lime, and top it off with yellow floating flowers or candles.
Serve a selection of lime desserts like key lime pie, lime macaroons and sorbet, with lemonade as the welcome drinks.
Instead of paper confetti, have your guests scatter lime tree leaves over your heads as you leave the ceremony venue.
Place a lime at each place setting and insert little skewer sticks with each guest's place card attached to the top.
Opt for something like a lime and poppy seed wedding cake, and decorate it with lime leaves and slices.
To further complement the lime theme, opt for green flowers for your bouquets and centrepieces – think hydrangeas, orchids and chrysanthemums.
Complete your own bridal ensemble with a quirky pair of lime coloured shoes.
Original images and their credits available on Pinterest