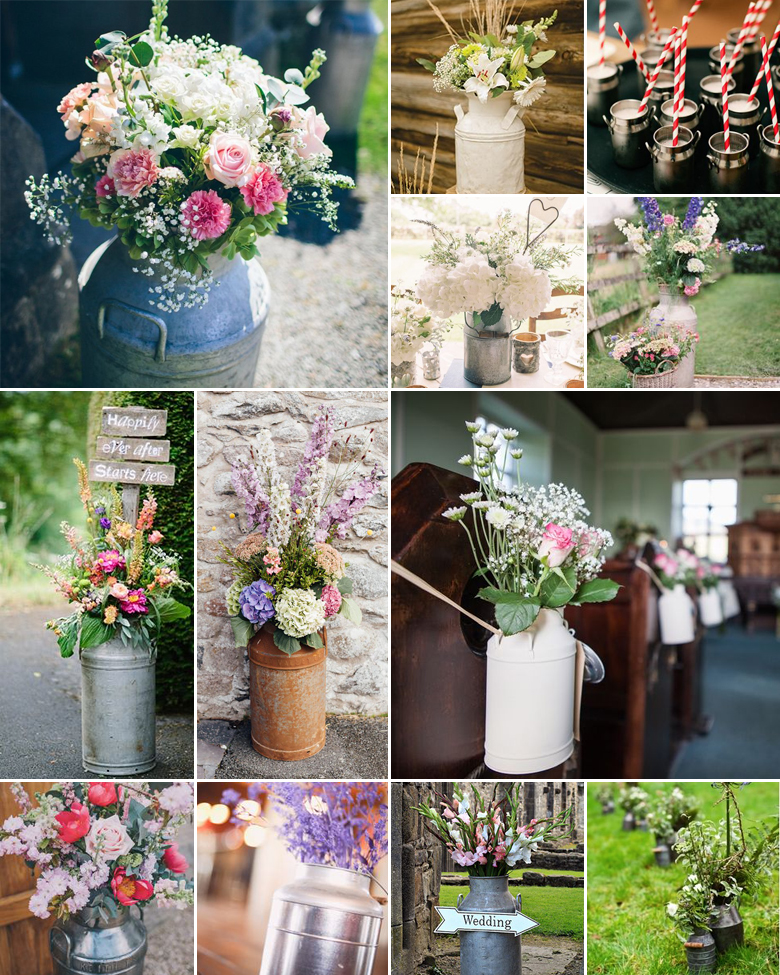 Every so often milk churns make a comeback as fresh as the milk they once held. Since these rustic containers aren't exactly lying around for the taking nor very easy to come by, décor hoarders left and right tend to nab them up wherever they can find them.
If you're lucky enough to have a couple in your possession however, or if you managed to find them at a local hiring service, we've got some ideas on how you can use the churns on your wedding day:
Use the churn as a rustic vase and arrange an array of freshly picked meadow flowers and foliage in it.
Grab a can of spray paint to give the milk churns a make over that matches your colour scheme.
Decorate the churns with laser cut vinyl stickers and lettering (perhaps your wedding date or monogram).
Attach a drinks tap close to the base of the churn and use it to dispense cocktails at the pre-drinks party.
Fill the milk churns with water or sand (so they can't blow over in the wind) and place them outside, attaching arrows that point to the various amenities.
To further complement the milk churn theme, keep an eye out for mini milk bottles to serve your drinks in.
Original images and their credits available on Pinterest