Mirrors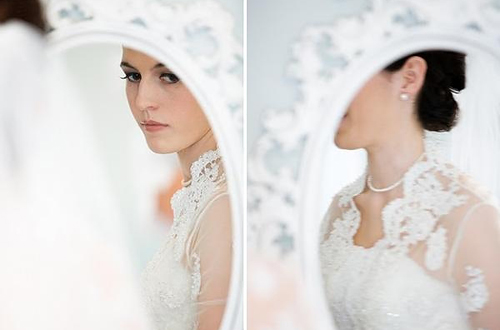 Get your sparkle on by using mirrors cunningly and innovatively. Mirrors are the perfect way to be different in your décor and attire without sacrificing glamour, glitz and full-on bling. The mirror glass is especially effective for evening weddings as it reflects the glinting of your candles or fairy lights and gives your wedding venue a breath-taking fairytale look and feel. It will look as if tiny little glow worms or fireflies are stationed all over your venue in enchanted cooperation.
Mirrors can be used in a number of innovative ways. Here are just a few examples:
Write on oversized mirrors with a special mirror pen or marker and use these as your seating plans. Use smaller versions for your menus.
Use mirrors as really effective photo props. Hold them, kiss them or write love notes on them in lipstick.
Use mirror tiles in various pieces of mosaic art.
Use round or square mirrors as modern placemats. Put a frame around them for a really vintage look.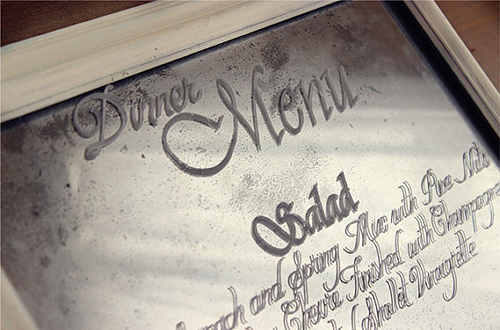 Credit: Etsy.com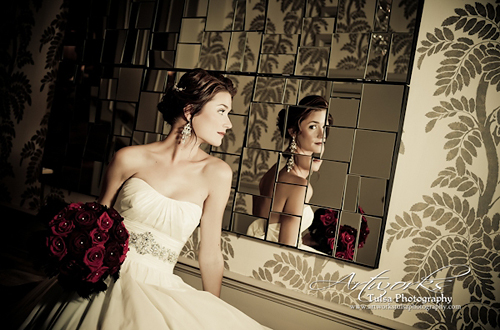 Credit: Artwork Photography Blogs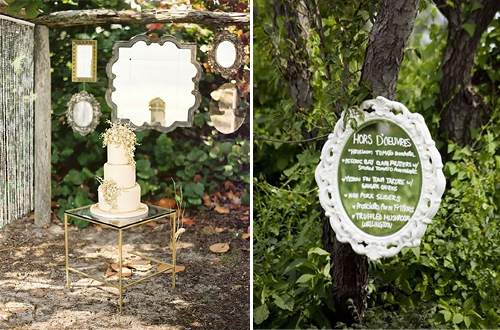 Credit: Style Me Pretty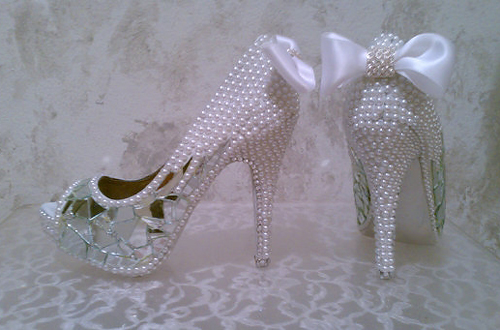 Credit: Etsy.com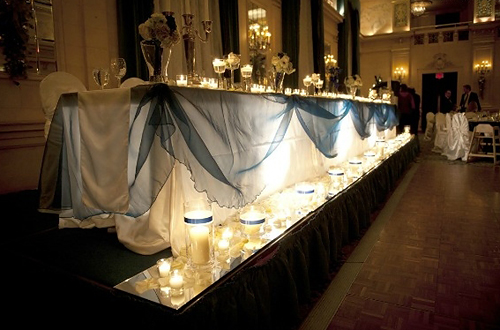 Credit: Best Wedding Sites
Main Photo Credit: Classic Bride Blog