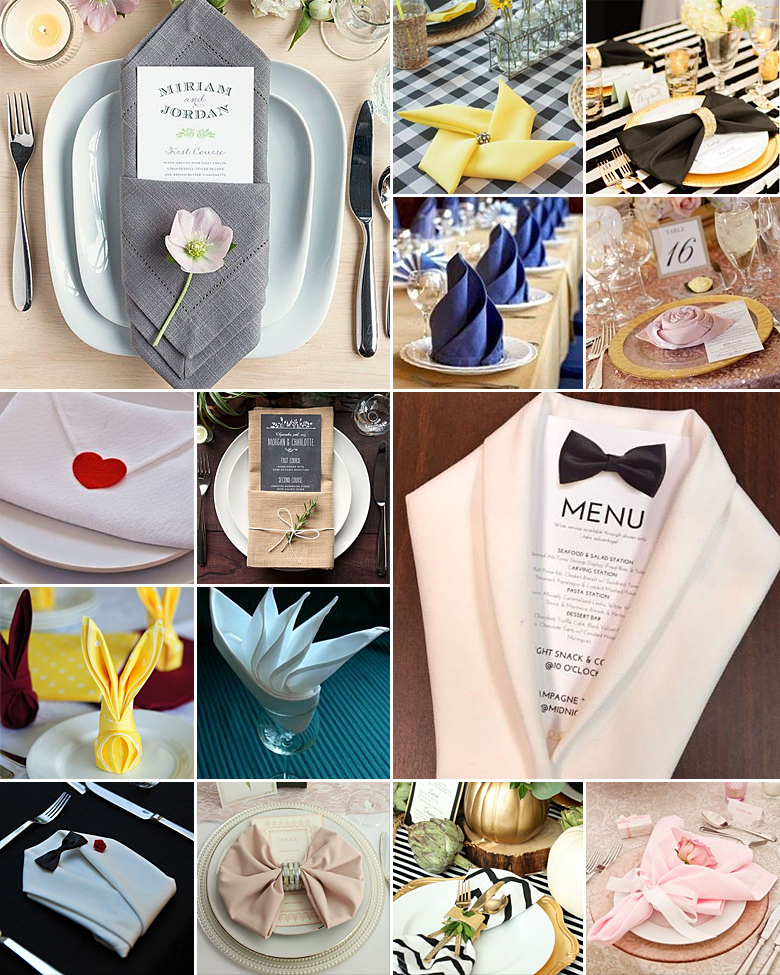 There's more to folding a napkin than just folding it into another triangle or square. In fact, it's quite an art! Wow your guests with your artsy intelligence and creativity, by turning your average napkin into a masterpiece worth Instagramming. Here are some ideas!
Turn the napkin into a little pouch that holds the guest's cutlery in one contained unit.
If animals are a big part of your life and theme, choose something like a swan, cat or duck as inspiration for your folding.
Base your napkin design on your favourite flower or plant.
If you both love travelling, why not create your favourite monument or building (like the Eifel Tower) with the napkin?
Whoever said you can only have one napkin? Combine two napkins of different colours to create a work of colourful art.
If you're battling with the folding, work strips of ribbon into your design that matches your colour scheme.
Alternatively, leave the napkin flat on each guest's plate, and add a little DIY folding guide so they can play around.
Place a little note on the napkin, encouraging your guests to Instagram their napkin designs under a set hashtag.
Original images and their credits available on Pinterest