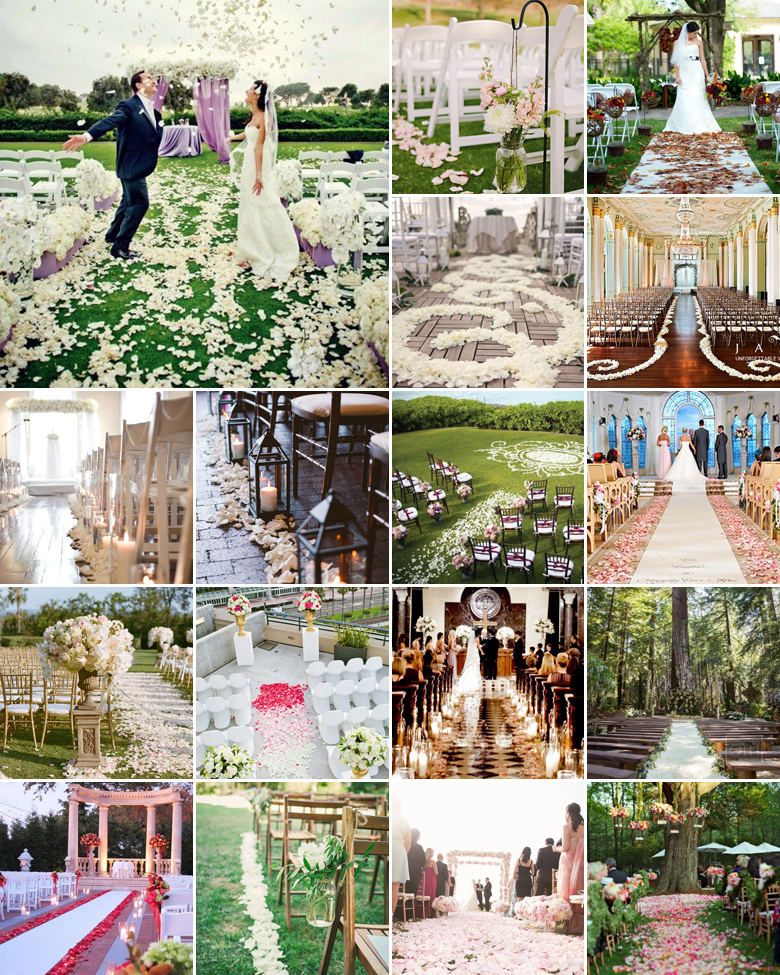 Over the last couple of season, petals have become synonymous with wedding celebrations, often used instead of paper confetti or scattered down the aisle by the flower girl. But why stop there?
Pre-arranging petals down and along the aisle is a stunning way to add colour to the ceremony venue without splurging on plenty of extra décor. More so, it's ideal if you're more than a little nervous that the flower girl won't scatter her petals evenly. So let's look at a couple of ways these lovelies can be arranged:
Arrange the petals in the shape of your initials, a heart or, if you have one, your wedding monogramme. This is also a lovely idea for the dance floor at the reception venue.
Scatter the petals along the sides of the aisle, if you're scared that they might get crushed too much underfoot.
Instead of a mish-mash of petal colours, arrange it in an ombre pattern.
Arrange the petals in interesting twists and curls to match other elements of your wedding design.
Request that your guests use the side aisles so as not to disturb the petals before you make your grand entrance.
During autumn time, consider using bronze and red fall leaves instead of petals – a stunning rustic alternative to the more vibrant petals.
Remember: It's best to ask your venue manager whether or not petal aisles are allowed. In the case of churches with carpets, there might be a rule set against this trend.
Original images and their credits available on Pinterest