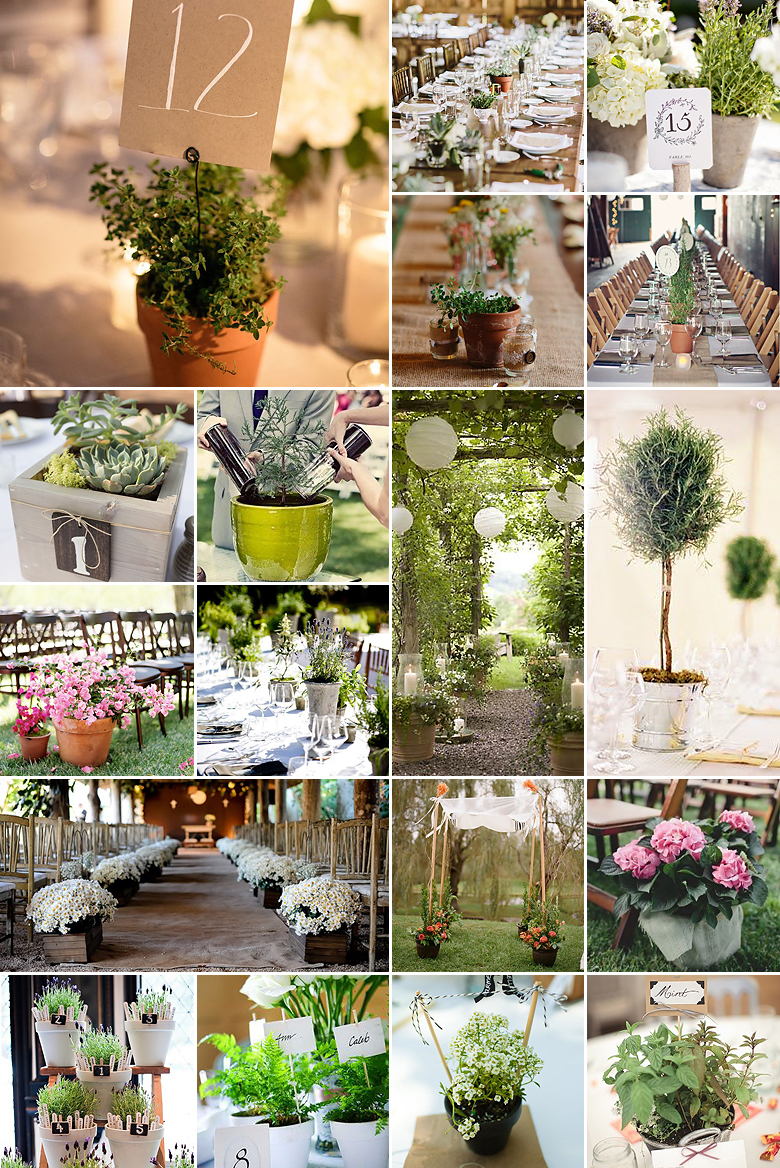 Flowers are expensive and it's one of the wedding day elements that are most prone to giving brides a shock when the true budgeting begins. Often it's difficult to justify spending so much on something that will eventually wilt and die – so enter: The humble pot plant.
The lovely thing about using pot plants as décor elements on your wedding day, is the longevity aspect – these pretties can either become part of your new love nest or guests can take it home as a favour. As a bonus benefit, pot plants are a lovely and ideal solution for securing tent corners and picnic blankets on a windy day.
Here are a couple of easy ways to seamlessly incorporate everyday pot plants into the décor of your big day:
Use pot plants as centrepieces on the guest tables and arrange it down the sides of the wedding aisle.
Consider upside down hanging pot plants, suspended from the ceiling, as part of your wedding day décor.
Arrange a selection of mini pot plants in the middle of your guest tables. Not only does it act as a centerpiece but guests can each take a plant as favour when the day is done.
Instead of lighting unity candles, plant a new little seedling together to symbolise your new marriage.
Decorate large pot plants with strands of fairy lights to introduce a sense of woodlands whimsy.
Build a display of pot plants and candles as a backdrop for the wedding photo booth.
Original images and their credits available on Pinterest