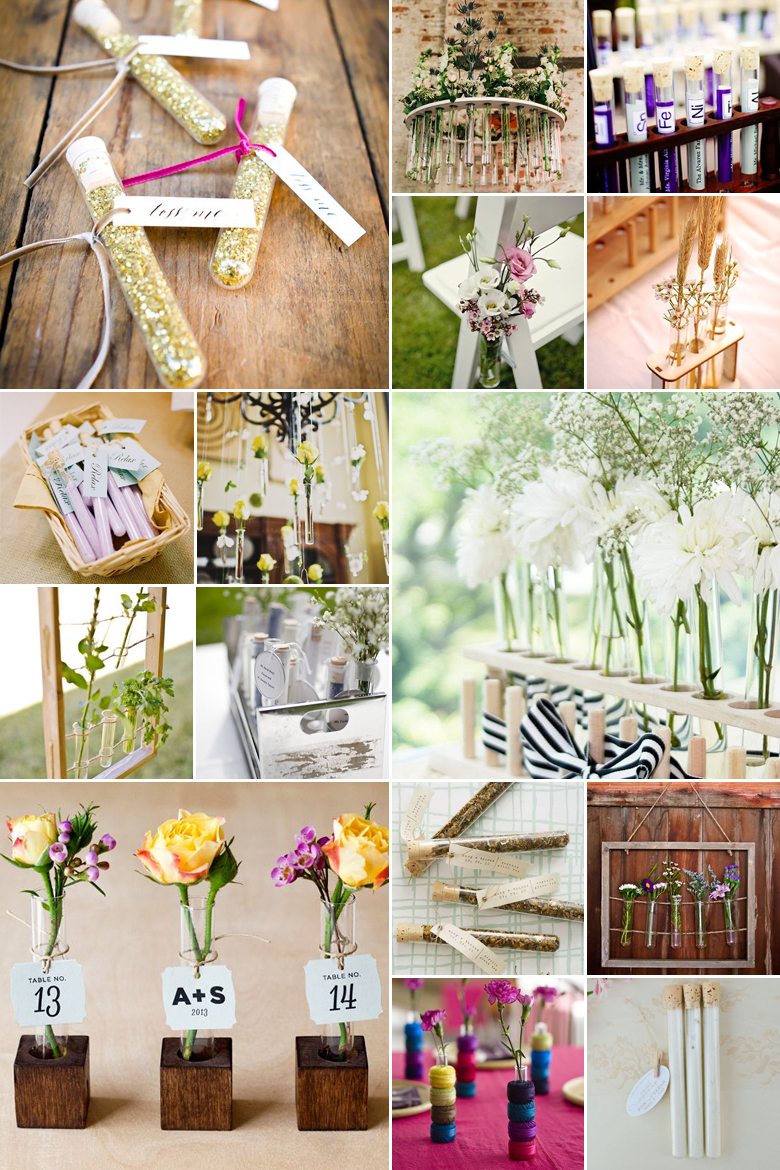 There's no telling in which creative petri dish this trend originated, but test tubes are all the rage at the moment – and not in the laboratory like you'd expect, but rather in the décor world!
Cutting edge. Contemporary. Organically. If these words ring a bell and describe the theme of your wedding, then you're going to want to pay careful attention to these ideas:
Package mini edible guest favours (in line with your wedding theme) in test tubes. Some ideas include coffee beans, Smarties, tealeaves, Jelly Tots, mini truffles, and so forth.
Alternatively, fill the tubes with non-edible favours like bath salts, glitter or seeds for the garden.
Handfuls of confetti can be so messy, so why not place your flower petals, paper confetti or birdseeds in a test tube rather?
Use a large test tube to house your wedding rings – a great alternative to the traditional ring cushion.
Serve up potent yet delicious test tube shots later on in the evening or as an alternative to a champagne toast.
Keep an eye out for test tubes with stands and arrange single stemmed flowers in test tubes on the guest tables.
Preserve some of your wedding day confetti or petals from your bridal bouquet in a test tube – almost like a time capsule for the memory box.
Hang test tubes from the ceiling or trees and fill them with flowers.
Use the tubes as place settings and slide a card with each guest's name and a thank you note into the tube.
Original images and their credits available on Pinterest