Quirky Cups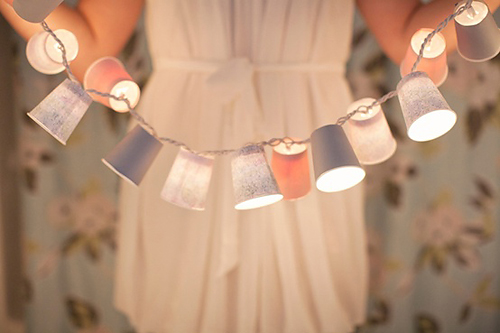 Whoever said cups are just made for drinking, has clearly never met a crafty and creative Celebration bride. Paper cups are in actual fact glorious little décor elements that are filled to the brim with ample possibilities.
For starters, you can customise your own paper cups by having it printed with your names, wedding date and a cute quote or decorate each cup with lace and embellishments. And then the creativity can really begin:
Cut a small X in the base of each cup and slide it over a light bulb on a string of fairy lights to create your very own unique lighting ensemble.
Instead of gift bags, let each guest fill a pretty little paper cup with goodies at the candy buffet.
If you're planning a fun and quirky themed wedding, such as a carnival, serve cocktails in paper cups with colourful straws.
Use paper cups as little candle holders. You can even go as far as punching patterns in the sides of the cup to turn it into a votive candle.
Plant tiny seedlings in your customised paper cups which guests can then take home as sustainable guest favours.
Write or print each guest's name on a paper cup to serve as unique place setting, and fill it with treats to curb the hunger pangs before dinner.
Treat each guest to a DIY hot chocolate cup filled with a sachet of chocolate powder, marshmallows and a recyclable spoon.
Bring out the child in every one of your guests with classic slush puppies or snow cones served in paper cups.
For an informal spring-style wedding, arrange freshly picked flowers in paper cups and group them together on each table, at varying heights.
Alternatively arrange the flower cups on a cupcake stand in the middle of each table.
If you're planning an outdoor wedding, consider serving your starters or dessert in handy paper cups.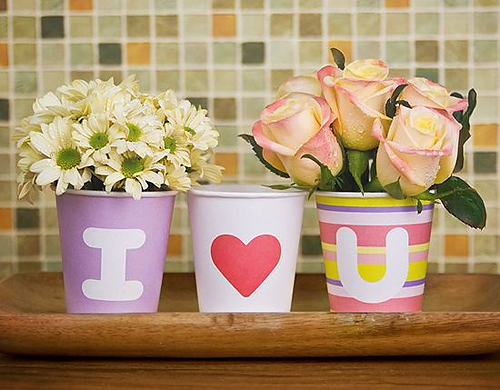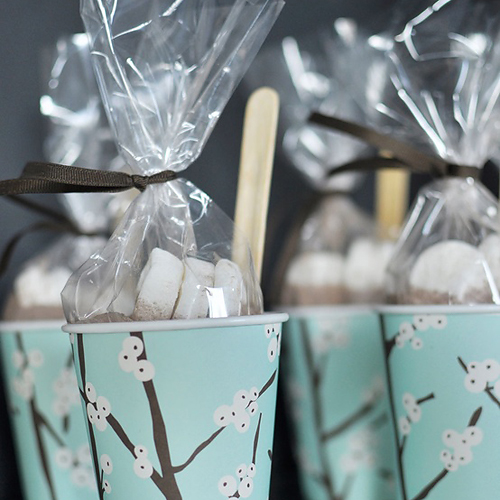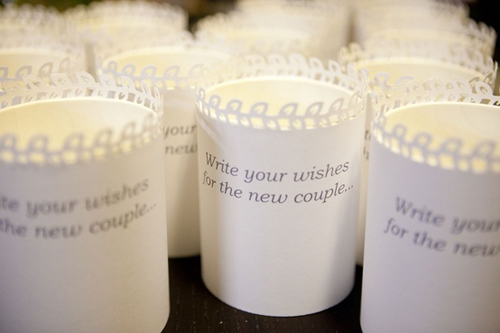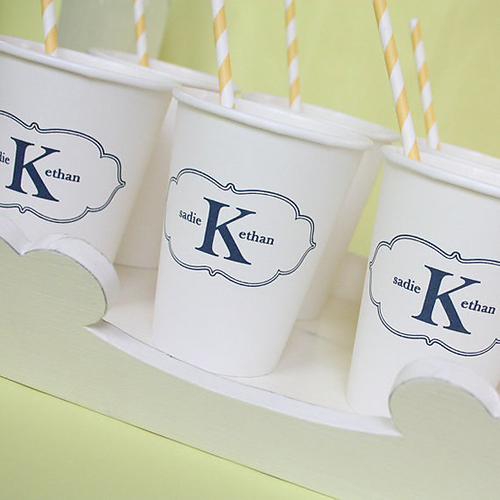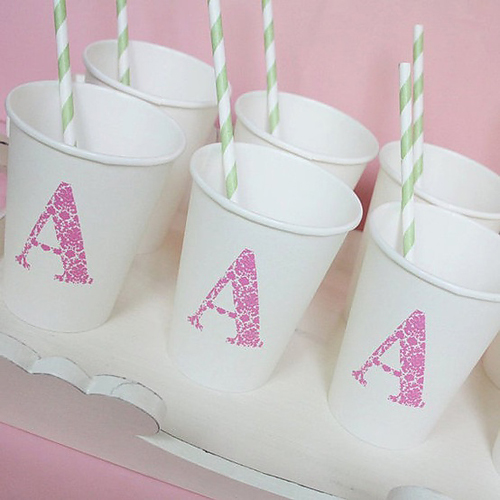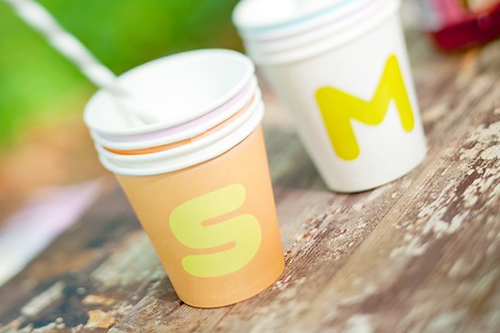 For more ideas on Paper Cups at Weddings or to check out the original photos displayed above and their credits, make sure to check out our Paper Cups at Weddings Pinterest Board!