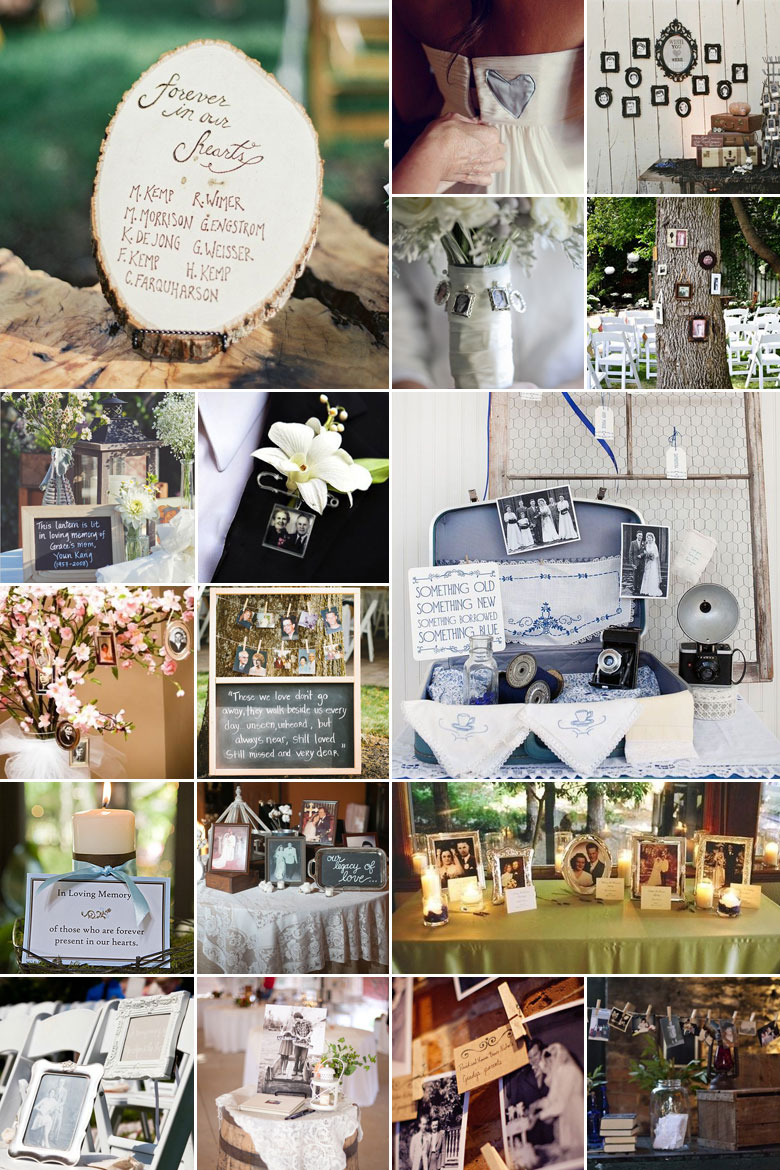 The wedding is a very emotional day in anyone's life, and so much more so if you're having to celebrate it without the presence of a loved one whom you hold near and dear. However, just because they can't be there in the flesh, doesn't mean they can't be with you in spirit.
Whether it's a close relative who passed away or a close friend or family member who simply couldn't attend the wedding day due to unforeseen circumstances – these "in memory of" ideas will ensure that you get to carry their memory with you as you walk down the aisle:
Light a candle for the person you'd like to remember on your special day.
Sew a small reminder of the person onto your wedding dress, whether it be a simple fabric heart or a little bow.
Ask the minister to request a moment of silence during the proceedings, to remember your loved one.
Pin a small picture of the person to the base of your bridal bouquet or, if it's on the groom's side – pin the picture to his label, just below the boutonnière.
Set up a photo wall or corner with pictures of all the friends and family who couldn't be there on your big day.
At the ceremony, dedicate one of the chairs in the audience to your loved one and decorate it accordingly.
Request that loved ones, who are unable to attend, send messages which your best man can read out on the wedding day.
Make mention of your loved one in the church programme. You can even dedicate a short poem to them or place a picture.
Original images and their credits available on Pinterest