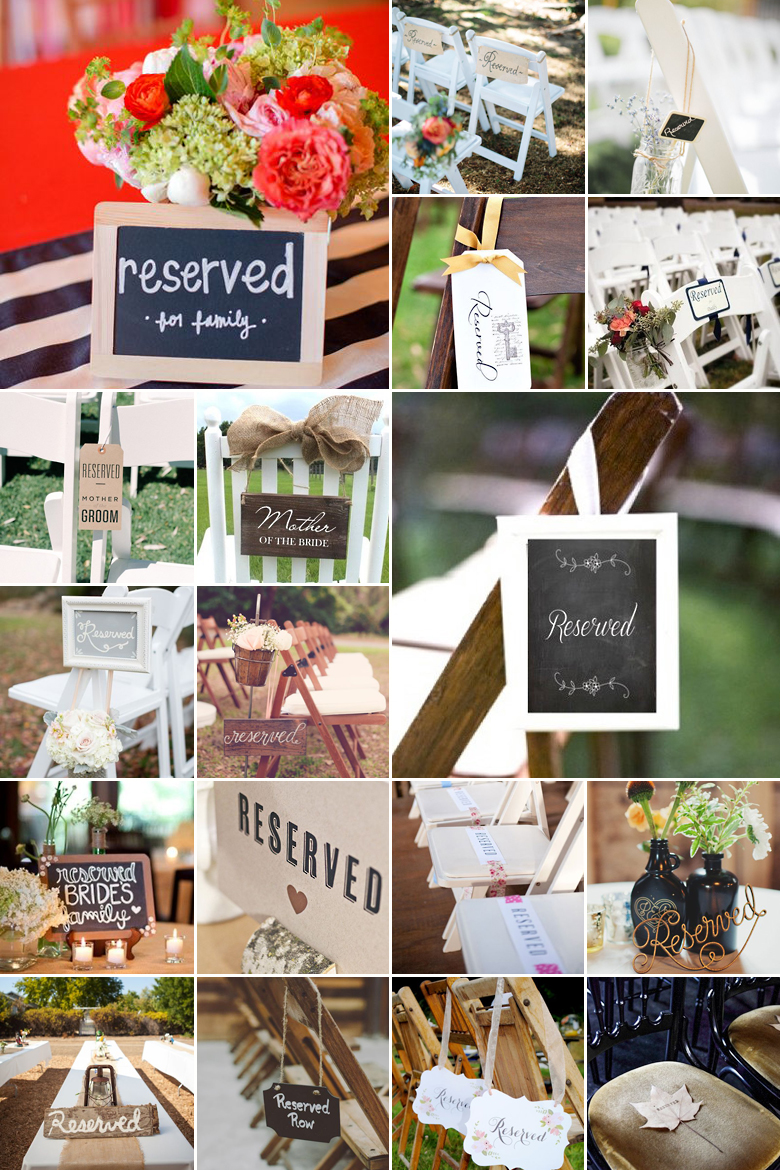 Reserving seats for honorary guests and special people is a long-standing tradition, and provides yet another opportunity for creativity. Here are a couple of ways to turn an average sign into a décor addition that will catch the eye:
Place your sign in a lovely vintage of contemporary frame to suit the style of your wedding.
Tie the reserved sign to a single long stemmed rose or a small bunch of flowers and place it on the reserved seat or table.
Spoil your special guest by attaching the reserved sign to a little treat or writing "reserved" on a slab chocolate.
Hang a jar or tin of flowers on the chair back, with the reserved sign attached to it.
Use mini blackboards or wooden black hearts as your reserve signs.
If you're having an outdoor wedding, make little wooden signs that you can plant in the ground next to the reserved row.
Write "reserved" on a long ribbon with a fabric marker and simply tie it around the seat or back of the chair.
Include the name or title of the person for whom the seat or table is reserved or, better yet, a cute photo off Facebook.
Use a soldering iron to etch "Reserved" into a piece of drift wood or raw tree bark.
Make a wire sign by shaping the letters out of a long piece of thick wire. You can then decorate this with flowers, ribbon and other pretties should you feel so inclined.
Original images and their credits available on Pinterest