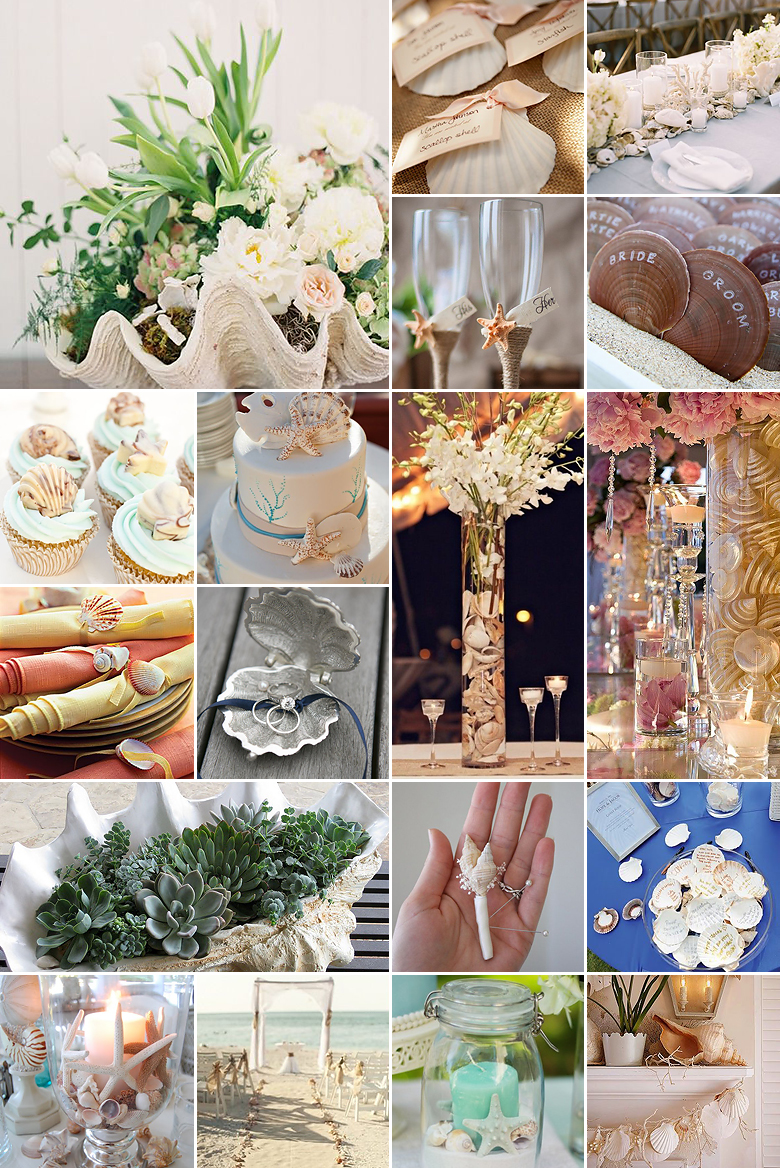 Shells are one of those trinket gems that most little girls have a fascination with – one that often lasts well into adulthood. While a beach wedding might be out of the question for whatever reason, shells allow you to bring a little bit of ocean love to your wedding day – no matter where in the country you are.
Do note that we by no means condone stripping beaches of shells, however there are many local retailers where you'll be able to pick up a bag of responsibly sourced ocean jewels for next to nothing.
Fill the base of flower vases with shells and the top it up with clear or coloured blue water and lovely fresh blossoms or better yet – floating candles.
Alternatively fill a flat plate of vase with shells and arrange your candles on top of the bed of shells.
Source big oversized shells and use these instead of floral vases or to plant little seedlings in.
Use beautiful shells as place cards – simply write each guest's name on the side of the shell using a permanent marker.
Spoil guests with sea shell shaped biscuits and delectable truffles.
Drill tiny holes through the seashells and thread a piece of twine through it to make hanging strands of shells to decorate walls and arches.
Scatter seashells and sea sand down the middle of the guest tables to bring that sense of ocean freshness to the day.
Serve a selection of shell fish – for instance, mussels and oysters – in the shell.
Original images and their credits available on Pinterest