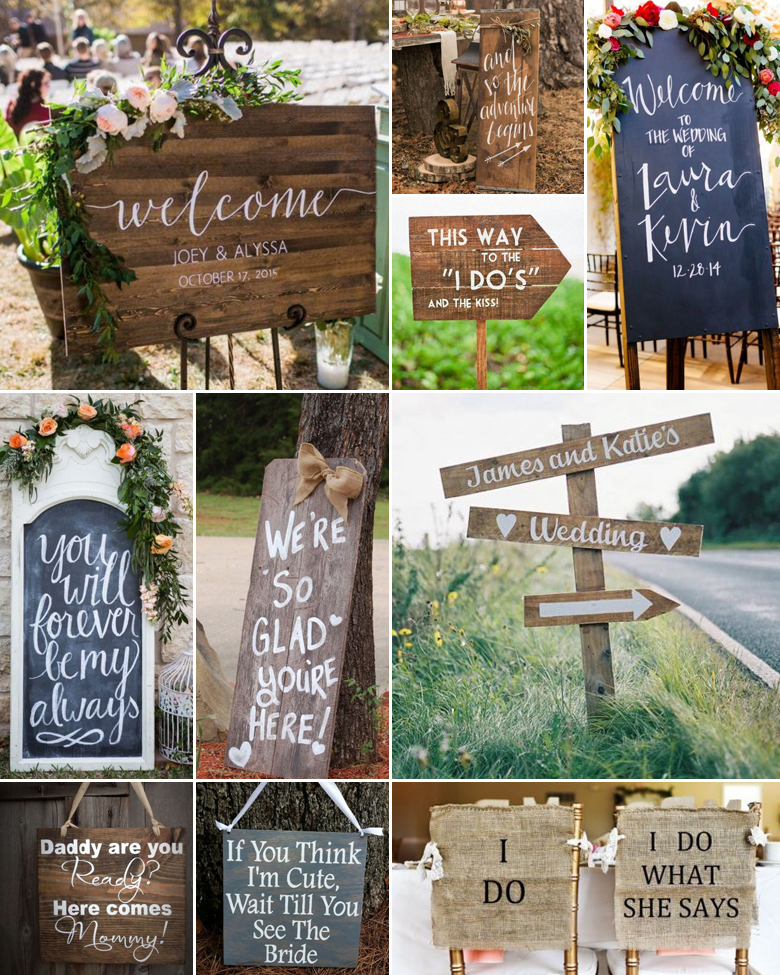 Wedding signs are easy to make and add a unique personal touch to the order of the day. Whether you opt for quirky, sophisticated or even a little naughty, the real question isn't so much what you say, as what you use to make your sign. Here are some ideas for easy DIY signs:
Go on the hunt for old crates that you can strip apart. Use the separate panels or loose planks as your signs.
Paint the back of an old picture frame with blackboard paint and write your sign on there.
Buy a glass marker and write your signs on vintage mirrors that reflect the sun all over the place.
Turn a canvas into a stunning sign and display it up on an easel – especially effective if one or both or you are artists.
Instead of writing, why not use laser-cut letters to spell out the words? This adds a beautiful 3D effect that will catch the shadows.
If it's a relatively short sign (like toilets or bar) write each letter on a flag and turn it into bunting.
Use a soldering iron to burn your words into a flat slap of wood, cut from an old treestump.
Have a WEDDING SIGN in mind?
We can help! Contact us today with your requirements and we will assist you further! Example signs below.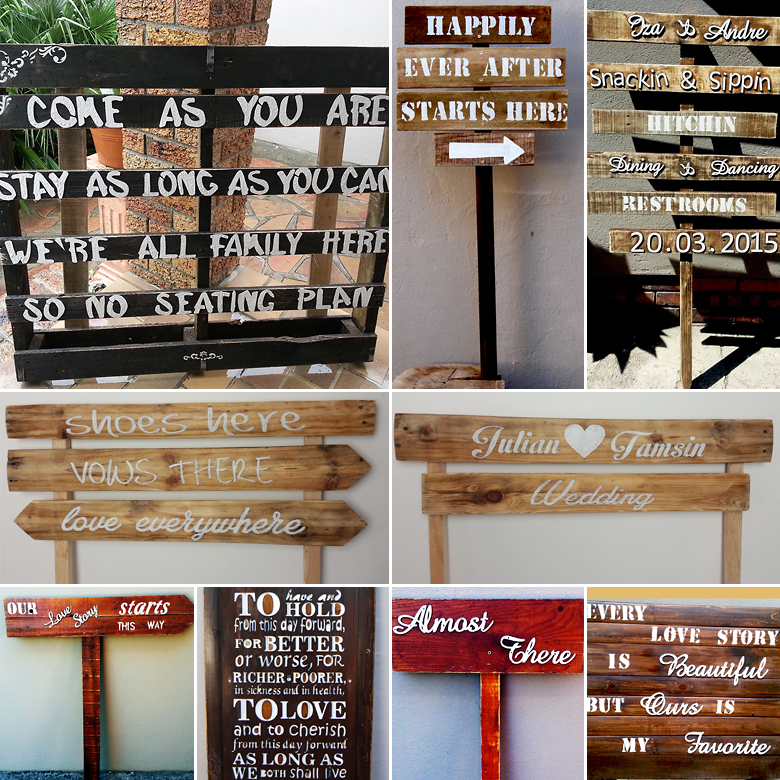 Original images and their credits available on Pinterest