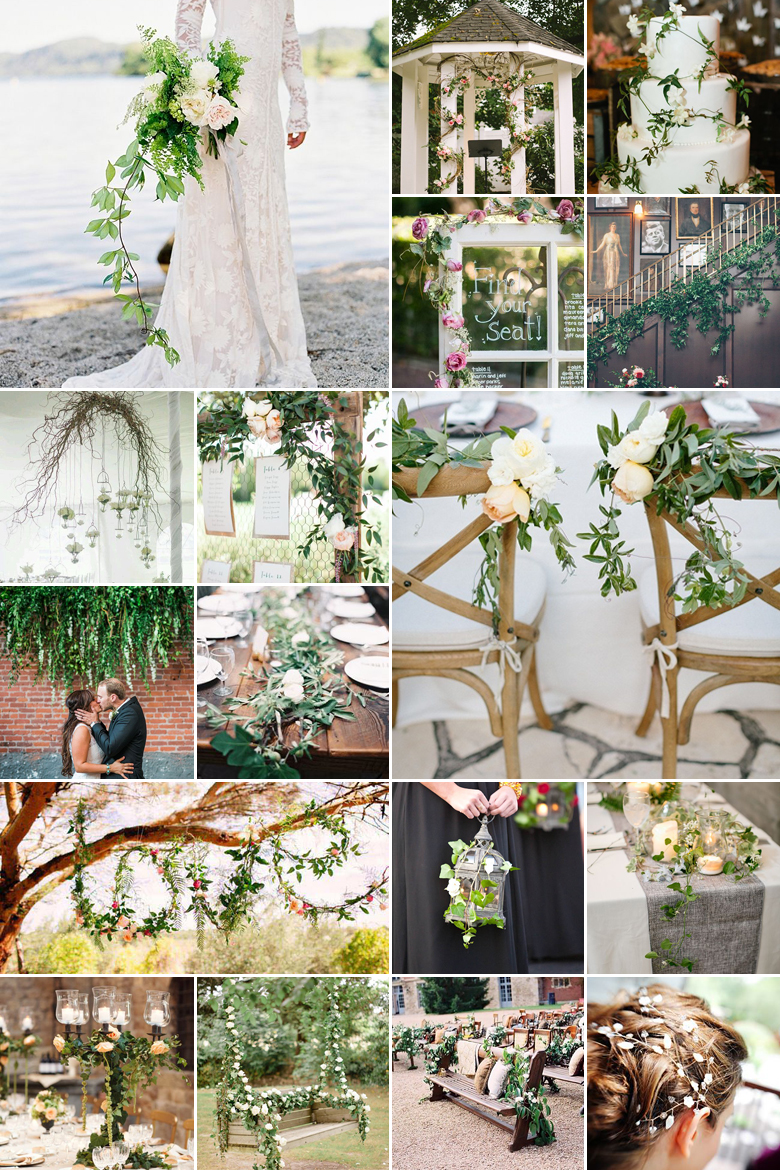 Twist them, turn them, knot them, shape them! Vines truly are one of the most versatile bits of foliage on Mother Nature's menu.
Make lovely crowns for you and the bridesmaids to wear in your hair, or keep a lookout for gold vine jewellery pieces.
Twist and tie vines around the candleholders and chandeliers or, alternatively, combine the vines with fairy lights for an enchanting display.
Draw inspiration from vines when choosing or designing your stationery and wedding invitations.
Use ivy leaves as place cards – as they are or spray painted gold – and use a permanent marker to write guests' names on it.
Make napkin rings and curtain tie-backs out of short vines.
Twist pieces of vine around a simple crisp white wedding cake to really make it pop.
Serve food and drinks "off the vine", like a wide selection of choice wines with strawberries and other vine fruits.
Tie pieces of vine around pillars, banisters, chair backs and doorways.
Opt for a wedding dress design that uses lace with a vine motive or incorporates vine prints in some contemporary way.
Twist pieces of vine around wire frames (hearts, monograms, the works) to create striking decorations.
Original images and their credits available on Pinterest