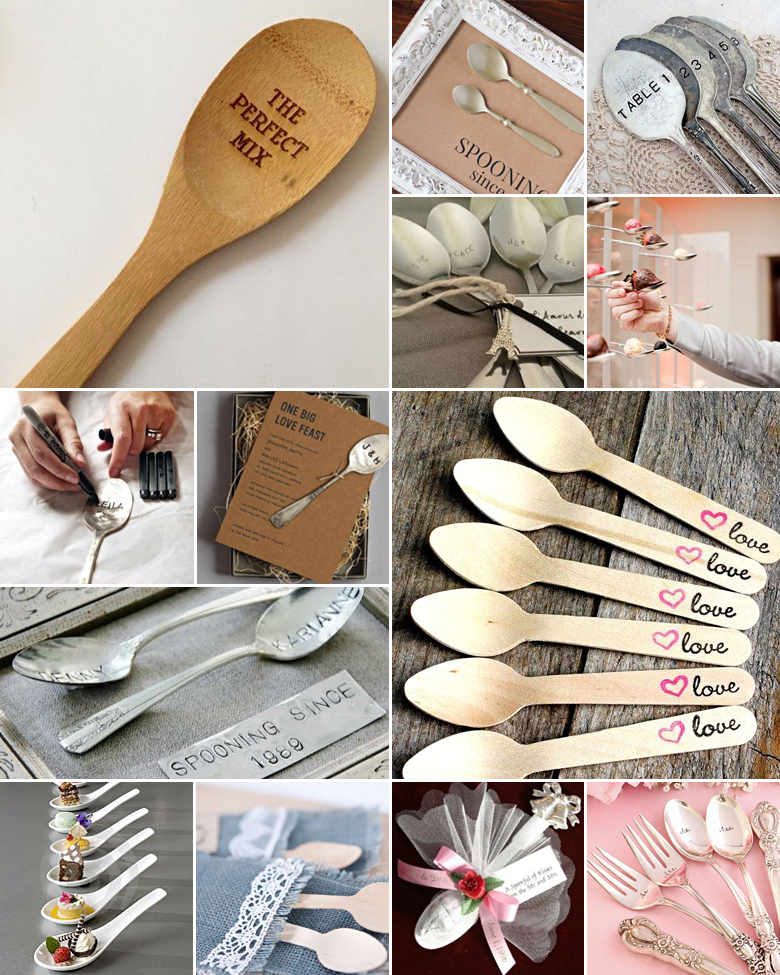 Not that you need a spoonful of sugar to make this day any sweeter, but we figured we'd still have a look at some quirky ideas for the wedding day – involving the humble spoon.
Serve coffee in eco-friendly cups along with wooden spoons – beautifully personalised with your initials and wedding date printed on the handle.
Turn a stylish old vintage spoon into striking jewellery – for instance bracelets for the bridesmaids or a necklace for yourself.
Write or carve each guest's name into the back of a spoon and use that as place cards to indicate the various seats.
Serve interactive hot chocolate! Simply dip plastic spoons in melted chocolate and allow to set – then serve with hot milk so guests can stir it in!
Go the whimsical and magical route by hanging a hundred spoons from the ceiling and trees with fishing line.
Wooden spoons make a lovely guest favour and can easily be engraved with guests' names or your wedding date.
Serve bite-sized desserts and canapés in large ceramic or porcelain Chinese spoons.
Have a giant wooden spoon made on which guests can write and carve their messages to you – the ideal décor addition to your new kitchen.
Original images and their credits available on Pinterest