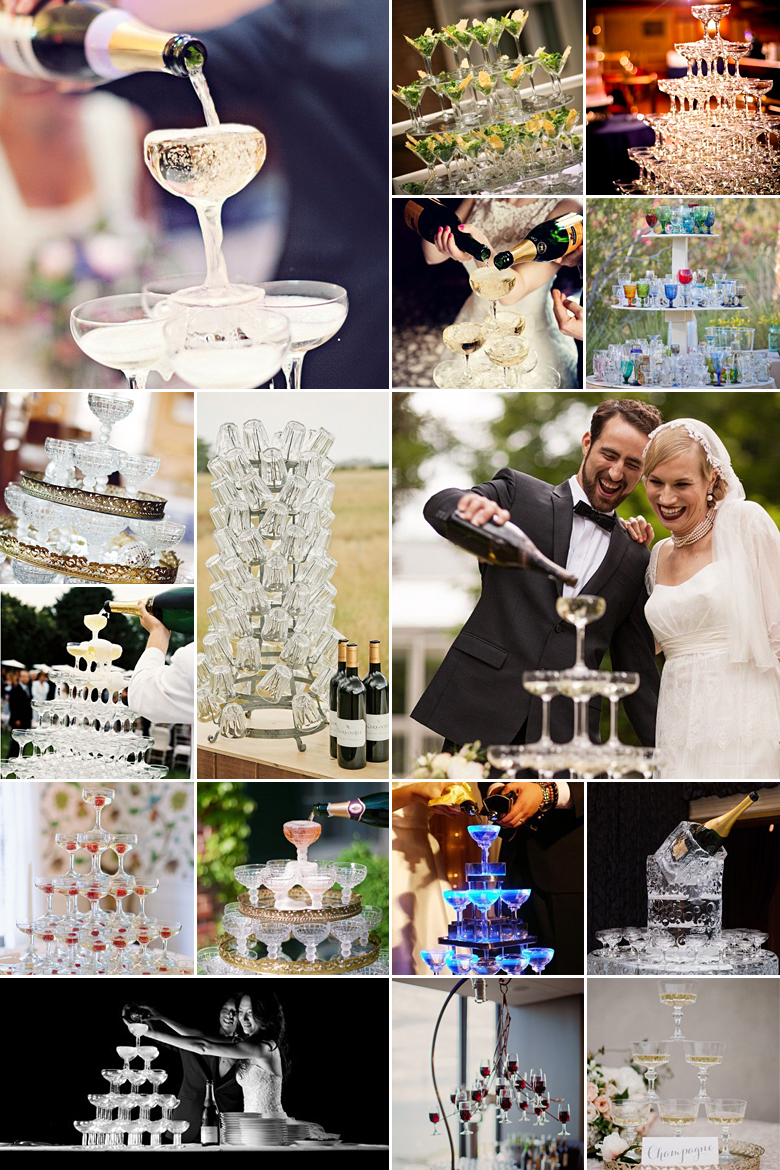 Back in the days of pearls and feather boas, an event was only really considered "glamorous and elegant" if there was at least one tower of precariously balanced champagne glassware in the picture. Well, at least that's what the movies tell us!
Whether you opt for stacked glasses, jars or vases, the fact of the matter is – if you want to make a statement, a tower of glittering glassware is certainly the way to do it. It's important to ensure, however, that the glasses are securely stacked and that guests run no risk of toppling the lot and getting injured.
One of the classics is of course, stacking old-fashioned flat champagne glasses in a pyramidal shape. The idea is to then pour the bubbly from the top to fill the glasses one by one. While it might be a tad messy, this is an excellent way to make the most of the big toast.
In the case of a dessert stand, consider stacking a selection of mini desserts baked in glass containers or delicious parfaits. This can also serve as a contemporary alternative to the traditional wedding cake.
Another area where you could get away with stacking is in the welcome drinks or punchbowl area. Here a tower of glasses presents your guests with the opportunity to pour their own choice of drink or cocktail. From a décor perspective, consider stacking an assortment of glass vases, jars and glasses and then filling each with flowers or floating candles.
Original images and their credits available on Pinterest