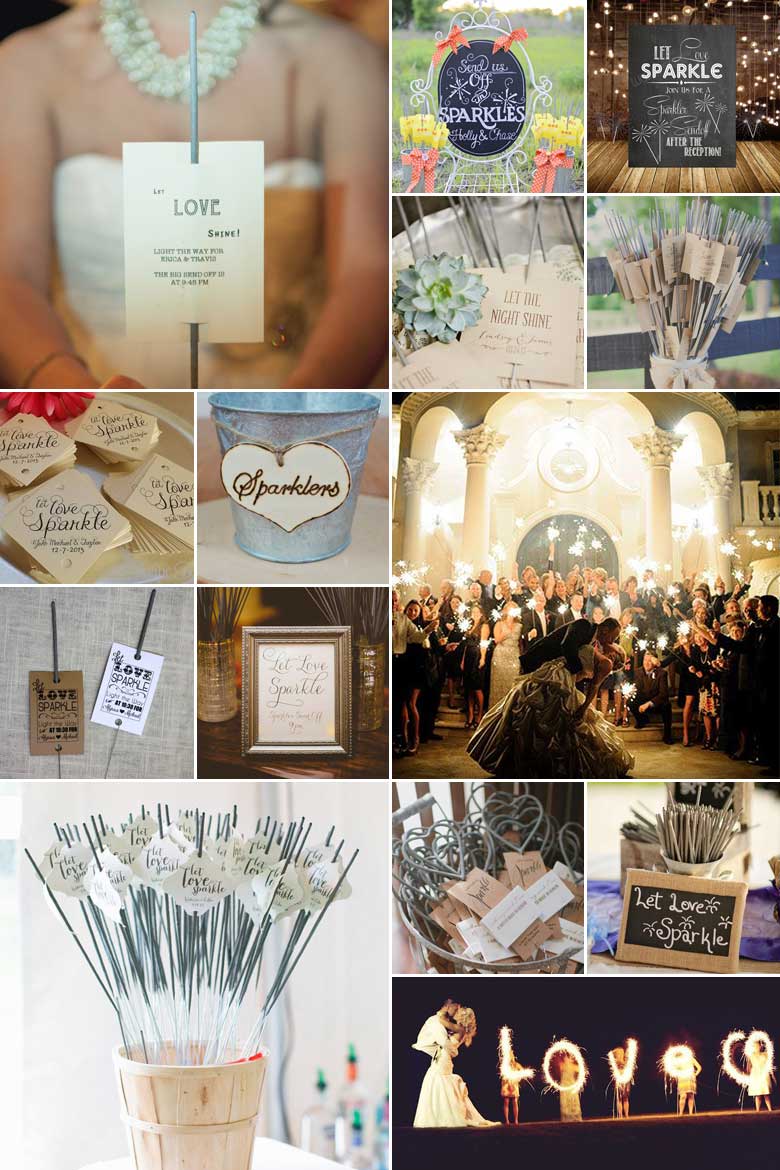 The first time you met, there was this undeniable spark between you – a story you've probably told and retold a million times. But what better way to bring this tale of love to life than with a room full of popping, flaming, starry sparklers?
One of the key things to remember when adding sparklers to your wedding day, is firstly to tip off the photographer. Because sparklers burn out in a flash, you want to guarantee that you get a photo of it. In the same sense, make sure that all of your guests are well informed about when to light their sparklers so they're all synchronised.
Buy bendable sparklers and twist and turn it into any shape you want – heart, stars, monograms, you name it. Alternatively, let your guests create their own shapes!
Let your guests light the sparklers in the evening to celebrate your grand departure as newlyweds.
Plant sparklers in the ground along the pathway and have your guests light these up as you walk down it, or plant them in a heart shape and have your photographer snap a picture of you in the middle.
Package the sparklers in personalised paper sleeves or rectangular boxes, complete with a thank you note printed on top.
Decorate your wedding cake with sparklers instead of the traditional cake toppers, and light it just before you cut the cake.
Have your bridesmaids and flower girl walk down the aisle with sparklers instead of bouquets.
Original images and their credits available on Pinterest