The bird cage is still finding it's place in the most majestic vintage settings as well as at whimsical wedding tables. The great thing about the bird cage is that it is so versatile; it makes a striking centre piece or serves as a special feature for your chapel or
reception decor.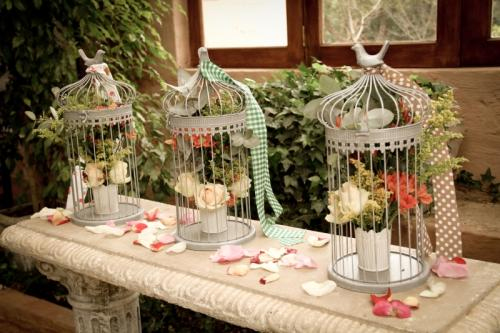 We love the vintage take on it where the bird cage is placed on old story books, which in turn also assist with height on your table. Draping a string of pearls over or in the cage gives it that antiquated look and feel. For decor options in the cage, either place a small posy of flowers in a silver, glass or tin bowl; or display a quaint candle or even a single, large Protea.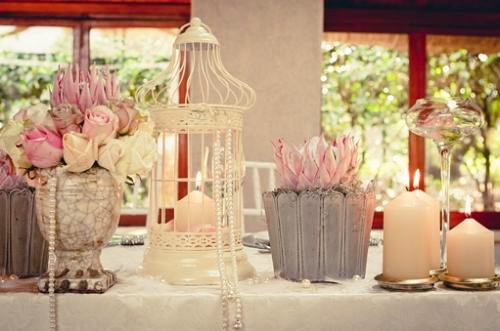 Flower arrangements around the cage do not necessarily have to appear neatly structured. If a small posy doesn't do it for you, consider a fuller feel by allowing your flowers or greenery to peer through the cage. Placing birdcages at the entrance of your chapel sets the theme and tone for your guests.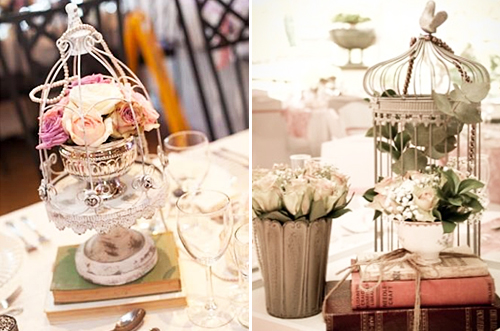 We loved this rustic appearance of a bird cage hanging in front of each of the windows inside the chapel. Bring your wedding colours into the chapel through the use of matching ribbons; strengthening the unity of your designs, while also creating a sense of expectation with the waiting guests.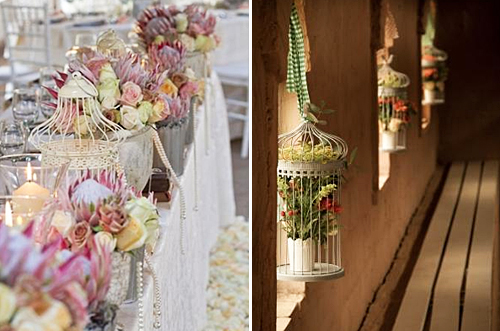 A great way of saving costs is to have the birdcages in the chapel moved to your reception tables once the ceremony is over. So, to do or not to do……?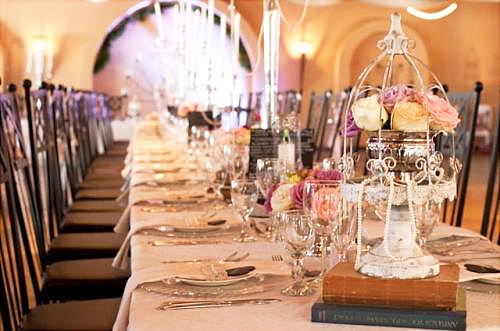 A little bird told us that there is more to come on the birdcage front. We love the new coloured cages just starting to trend. They are great fun and could add something special and different to your wedding day.
The decor of
Ruby Rain
is chosen with the desire to make an evening more memorable, a morning more enchanting and an ordinary day magical.