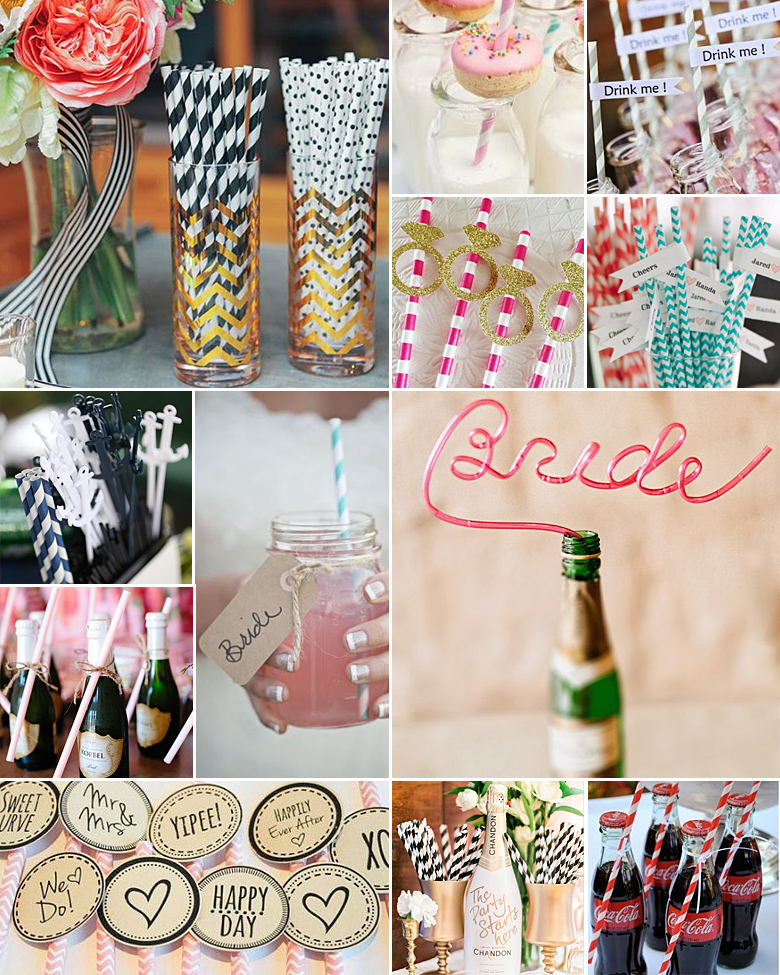 No matter how young or old we are, straws never seem to lose their charm! Add a touch of fun and whimsy to the cocktail party or dessert milkshakes with these bright and quirky "drinks accessories".
Enhance your colour theme by choosing straws that reflect your theme colours.
In some instances, suppliers give you the opportunity to personalise your straws by printing specialised straws with your initials or wedding date on them.
Take your guests down memory lane with the bendy, looped straws that delighted us all as little children.
Slide a set of funky paper onto the end of each straw so guests can pose with it and have extra fun.
Attach a sweet little note onto the straw, welcoming your guests to this special celebration.
Info flags are always handy and can indicate which type of drink it is – for instance margarita, daiquiri, etc.
Attach each guest's nametag to the straw so they can keep track of it throughout the night.
We'll always be a big fan of stripy straws – especially at a vintage or carnival themed wedding.
Be adventurous and fun, and don't shy away from something a little out of the ordinary!
Straws Available Online
Below are some of the straws available. Should you require a particular colour / patterned straw, please contact us as we don't show all straws available online due to variations in stock.
The requested RSS feed cannot be loaded at this time. This XML document is invalid, likely due to invalid characters. XML error: Undeclared entity error at line 22, column 68
Original images and their credits available on Pinterest