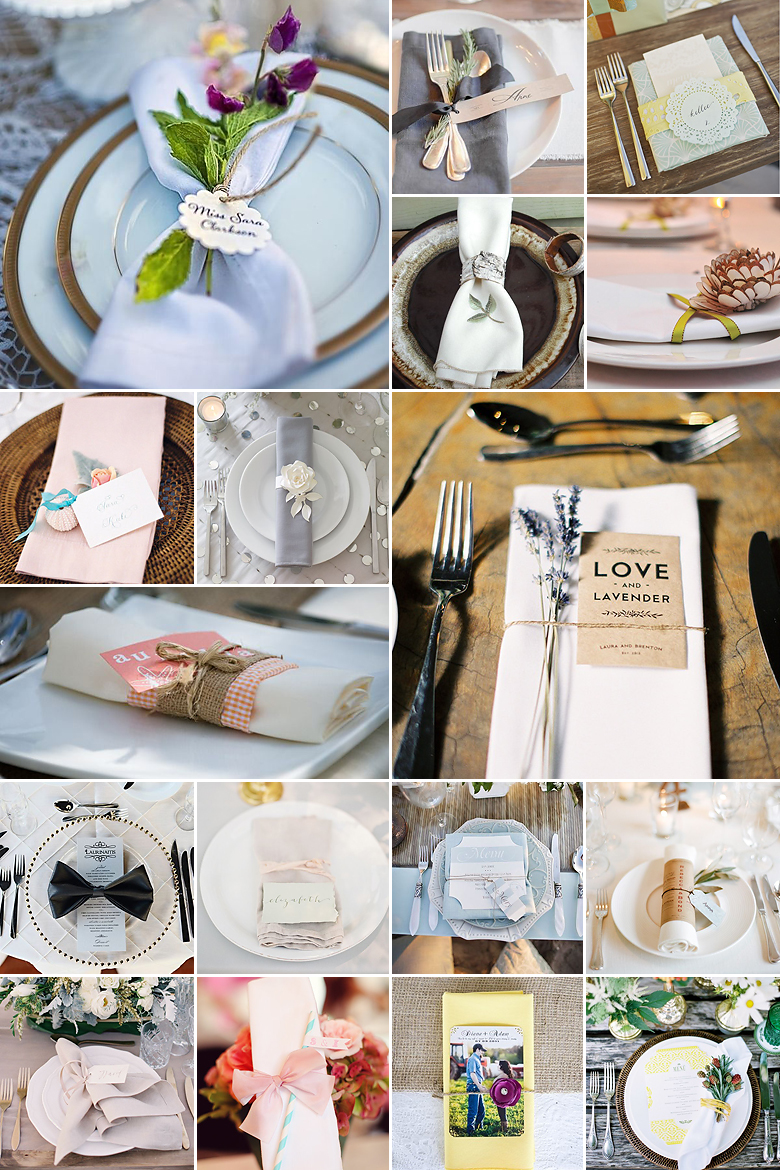 Napkin rings are nifty and practical, but let's be honest – there's more potential here! Tying a napkin is yet another area where your wedding theme can be prevalent – the perfect example of how perfection lies in the tiniest details.
What's more, napkin rings can be expensive and the cost of renting can add up quickly, so now is the time to get creative with all sorts of bits and bobs. While your choice of napkin tie will mainly depend on your colour scheme and chosen wedding day theme, these ideas should get the creative juices flowing:
Use a piece of nature to tie your napkin – for instance, wrap a rosemary twig around it or tie it up with a piece of lush green ivy.
Tie the napkin with a pretty ribbon or choose a fabric of a contrasting colour and cut it into strips.
Print your thank you note on a strip of pretty paper and use it to tie the folded napkin with.
A simple piece of twine can look all too lovely especially when tied into a bow and adorned with fresh flowers to match the centre piece.
Instead of paper, have your guest's name printed on a length of ribbon and use this personalized tie to decorate the napkin.
Wrap the menu card around the napkin and tie it with a piece of string or ribbon.
Consider sliding the cutlery and menu in with the napkin, to make a lovely little parcel placed on the plate.
Original images and their credits available on Pinterest