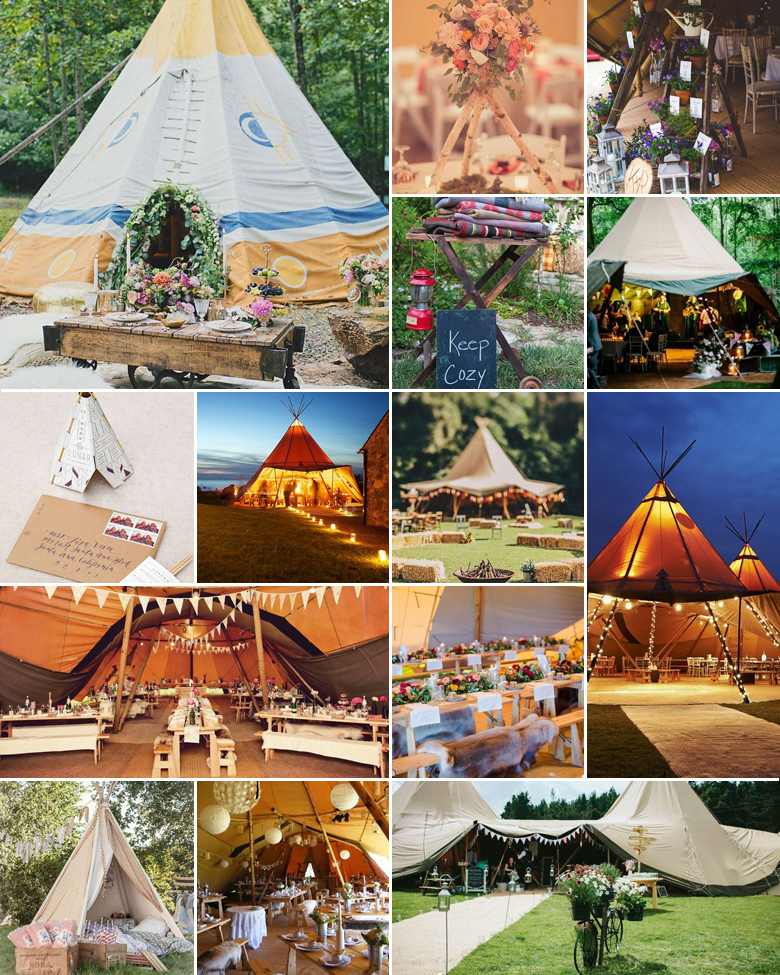 Nothing quite says boho chic like a traditional tipi. What's more, roughly constructed tipis are very much reminiscent of childhood days when you used to build tents in the living room, and ultimately succeed in taking guests on a trip down memory lane.
Because tipis can be built to any size, they can serve various purposes, for instance:
Many marquee companies offer tipi inspired tents which are simply perfect for a bohemian or Aztec themed wedding.
Small fabric tipis can be set up inside and packed with cushions for children to play in and nap when the night gets a bit too long.
Open-sided tipis make the ideal shaded chill areas for guests to relax in during the cocktail hour.
A roofless wooden tipi structure covered in fresh flowers make a stunning alternative to a wedding arch.
Should you choose to feature one or twenty tipis on your wedding day, you can further complement it with elements like a big bonfire outside and hay bales for guests to sit on. Aztec elements like dream-catchers and macramé also work beautifully with the tipi theme, and don't forget succulents, ceramic animal skulls and fake skins to give it that extra touch of Indian warmth.
Original images and their credits available on Pinterest