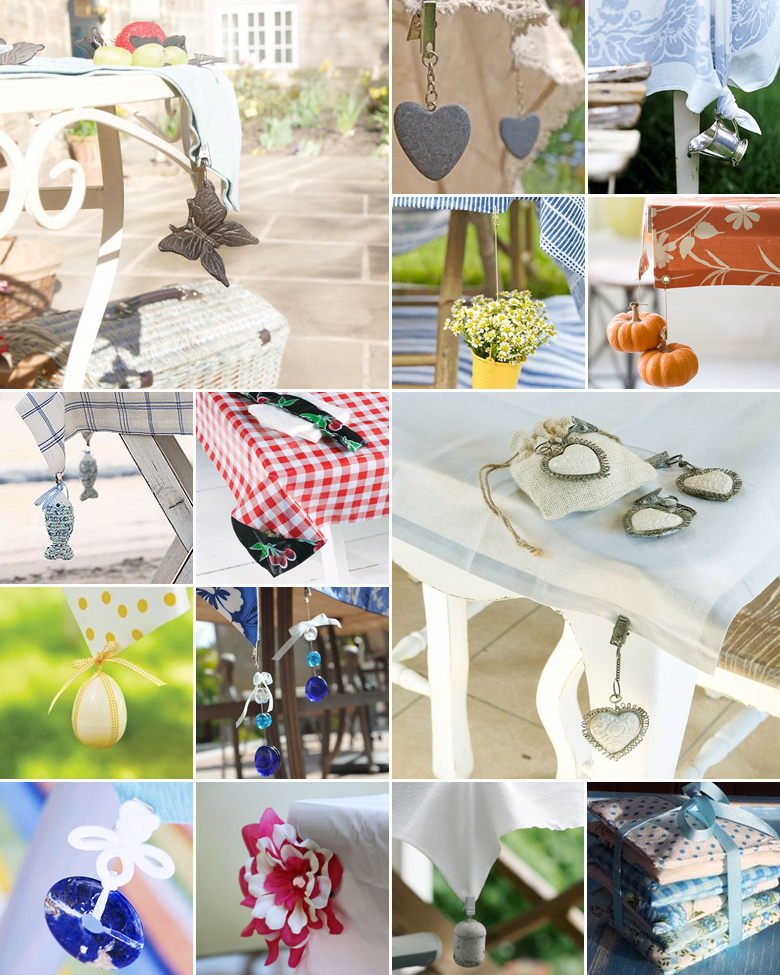 Every bride has the image of the perfect outdoor wedding in mind, but if there's one thing that can shatter this picture it's the wind. Keep your table cloths in place with these nifty weights:
Make your own whimsical weights with a selection of crystals and heavy metallic beads to add weight – just imagine how it'll sparkle in the sunshine!
For a springtime tea party style wedding, attach teacups to the corners of the table cloths.
Fill organza or cotton bags with sand and tie it to the table cloth ends with ribbons of a complementary colour.
Collect smooth river pebbles and get hubby-to-be to drill holes through 'em through which you can tie a ribbon or piece of chain.
Decorate small metal tins and fill it with sand and flowers that match your centrepieces.
Make little bean bags out of a fabric that matches your colour scheme and fill it with rice or beans.
Recycle old rusted and rustic cutlery like spoons and forks, bending them into interesting shapes before attaching it to the table cloth.
Add a little aroma to the table setting with fragranced table weights whereby you fill pouches with bath salts.
Create your own personalised table weights with cement and moulds, following which you can write your initials in the soft concrete.
Make mini snow globe table weights by filling small plastic jars with sugar water and glitter. The light breeze will then shake the jars and stir the glitter – just stunning!
Original images and their credits available on Pinterest