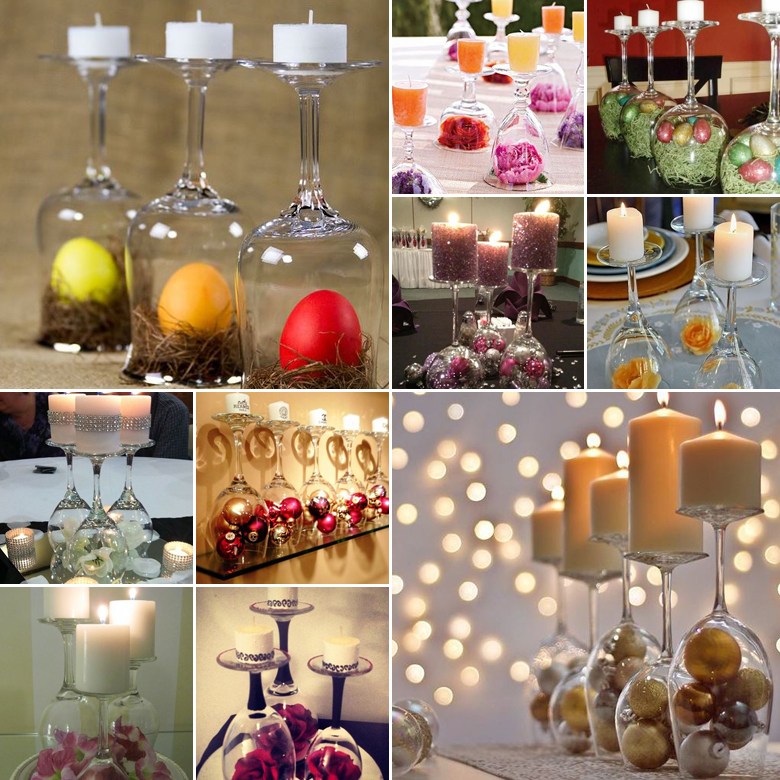 Very often true style lies in beautiful simplicity – like in the case of these very simple and elegant table decorations. Upon first glance, it might look like a super stylish candle holder, but if you look a little closer you'll see that it's actually an ordinary wine glass!
Décor can become very expensive, and every little element that you add just adds to the overall cost. This simple décor hack is an excellent way to save money, and put that which your venue is providing to good practical use.
Creating different looks with your glassware is also easy-peasy. Play around with different shapes of glassware, like champagne glasses and red wine glasses, as well as different coloured glassware to match your theme. If you're opting for a more vintage or rustic theme, consider asking around for odds-and-end glasses to create a look that screams whimsical vintage thrift store.
To further spruce up the glass, you can make use of the space under the glass. We love the idea of placing a fresh flower inside, or perhaps even a little gift for the nearest guest. Alternatively, place your guests' place cards under the glass to give it that extra touch of pizzazz.
Original images and their credits available on Pinterest