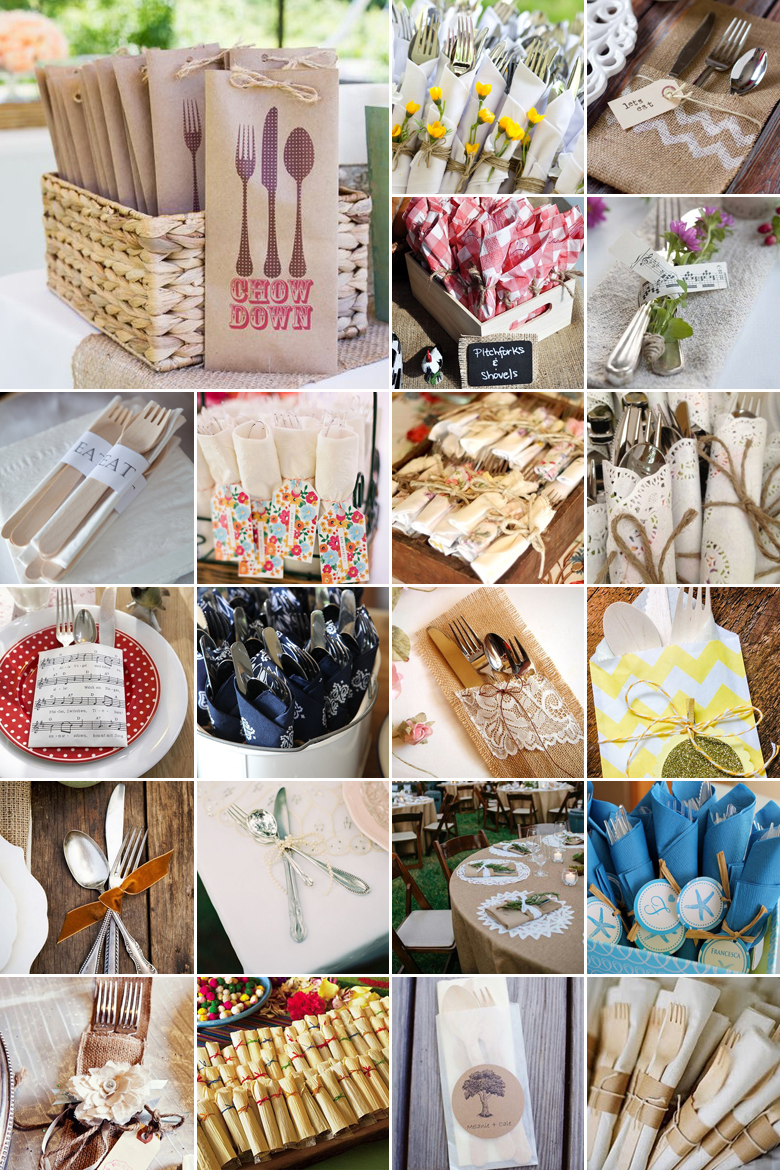 Perfection lies in the tiniest detail, as these stunning utensil sleeves prove all too well! So instead of simply placing the knife, fork and spoon around the plate like your grandmother would, consider wrapping your cutlery in a stunning sleeve made of just about any fabric or paper that matches your wedding style and theme.
Here are a couple of ideas to give you an idea of what exactly we're raving about:
Wrap your utensils in a long length of ribbon or fabric that matches the rest of your wedding fabrics.
Make a sleeve out of burlap or raw cotton for a rustic chic table addition, and add a touch of lace to romance it up.
Fold a simple sleeve out of cardboard and decorate it with a variety of embellishments, ink stamps, washi tape and beads.
Wrap the cutlery in the actual napkin and simply tie it up with a pretty bow or piece of string before decorating with a fresh flower or sprig of herbs.
Use recycled paper to create your sleeve – this could be anything from newspaper and paint swatches to sheets of music and wall paper samples.
Buy a number of paper doilies and simply fold it around your cutlery, securing the doily with a ribbon or piece of string.
Along with the cutlery, also wrap up a little surprise for your guests – even something as simple as a Fizzer, wedding pencil or lollipop is sure to delight them!
Original images and their credits available on Pinterest