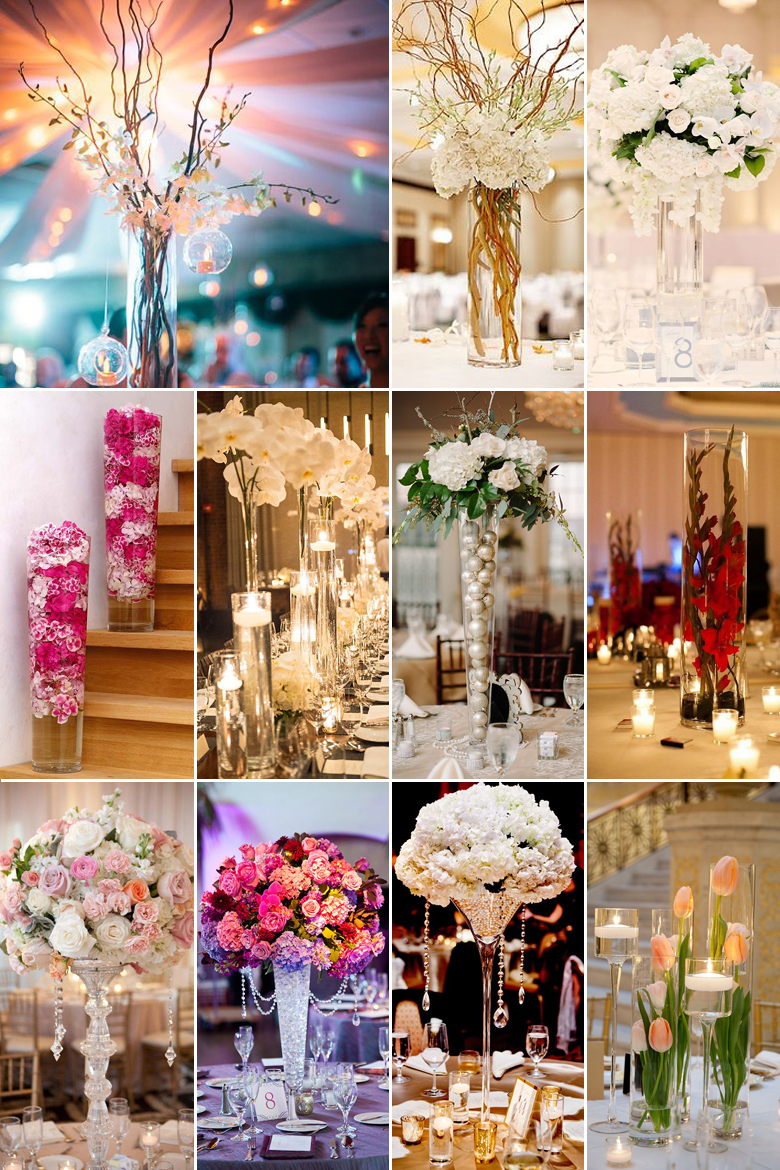 Tall vases are perhaps the epitome of elegance and sophistication, no matter what you choose to fill it with! While most hiring services have shelves full of stunning vases, they're so versatile you might want to consider buying for the wedding and using them afterwards to either decorate your new home or spoiling a loved one.
But first, some ideas for the wedding day:
Fill the vases with water and top it off with floating flower petals.
Place a flat light under the water-filled vase to create an interesting rippling light feature.
Use a vase as "guest book" and have your guests place their notes of love inside.
Create an enchanting fairytale-esque centrepiece by coiling fairy lights inside the vase.
Make a real statement by using tall vases on the dessert table and filling it with anything from macaroons to jelly beans.
Arrange long stemmed flowers in your vases or foliage and spray-painted bamboo.
Fill the vase with severed flower heads instead of full-stemmed blossoms.
Add some life to the celebration by placing gold fish in a tall vase filled with water.
Place a candle at the bottom of the vase and arrange these striking lighting elements down the sides of the aisle.
Original images and their credits available on Pinterest