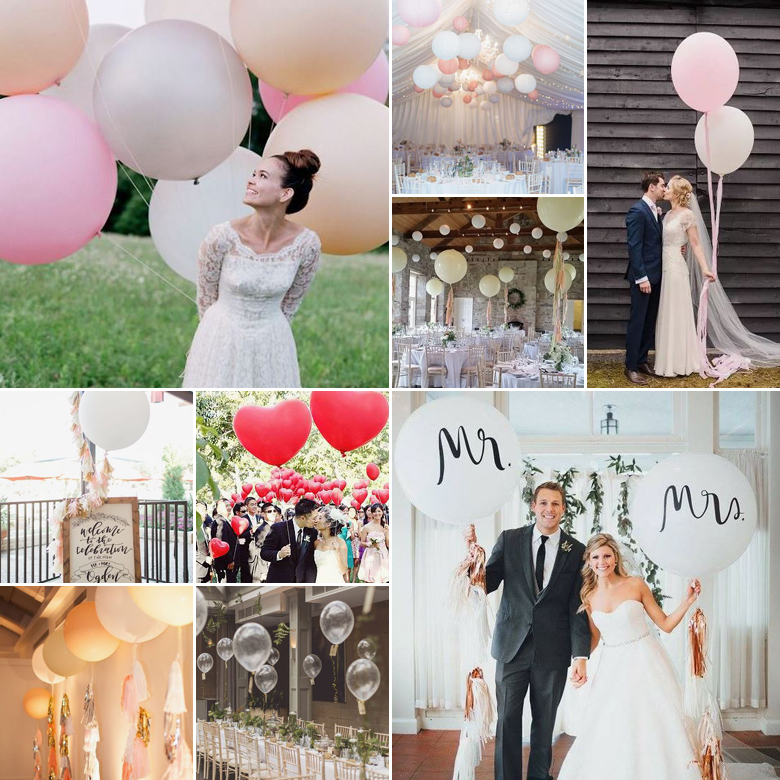 What's the easiest and most affordable way to add a touch of whimsy to your big day? The answer is simple: Balloons!
The biggest battle with incorporating balloons into a wedding is to carefully tread the line between tacky and stylishly fun. The style of balloon you choose will make all the difference in the world, and you need to do everything you can to keep it from looking like a kiddies' birthday party! Steer clear of traditional party balloons, and opt for oversized round balloons instead.
If you have a little extra money to spend, invest in helium balloons! These can be used to line the wedding aisle, decorate your guest tables or adorn the edges of the dance floor. Alternatively use helium balloons instead of traditional confetti, and ask guests to release it at a certain point during the day – just imagine the photos!
Colour will also play a big part in assuring the overall sophistication! While you simply can't go wrong with white, nothing should stop you from adding a few pops of colour to the festive celebration. The trick is to ensure that you choose colours that complement each other – for instance various shades of the same colour to create an ombre effect.
Buy Balloons Now
The requested RSS feed cannot be loaded at this time. This XML document is invalid, likely due to invalid characters. XML error: Undeclared entity error at line 22, column 68
Original images and their credits available on Pinterest